Oren Elkayam, CEO at Mobilicom talks to UST about cybersecurity, smart drone components and enabling cost-efficient, commercial UAS and robotics operations.
Mobilicom provides "end-to-end" cybersecurity and smart solutions for unmanned and robotic platforms, can you tell us more?
Mobilicom as a technology provider understands the anatomy of a commercial drone and the hundreds of components involved in the manufacturing process. There are several critical technological components that transform a drone into a "smart drone". We refer to these components as smart solutions making the commercial drones capable and prepared to fulfill the purpose of their mission. This is why our end-to-end offering is wide and covers multiple smart solutions.
Our field-proven portfolio consists of Mobilicom's latest innovation, ICE Cybersecurity suite, cloud management software, datalinks, mesh networking, mobile handheld controllers and professional services.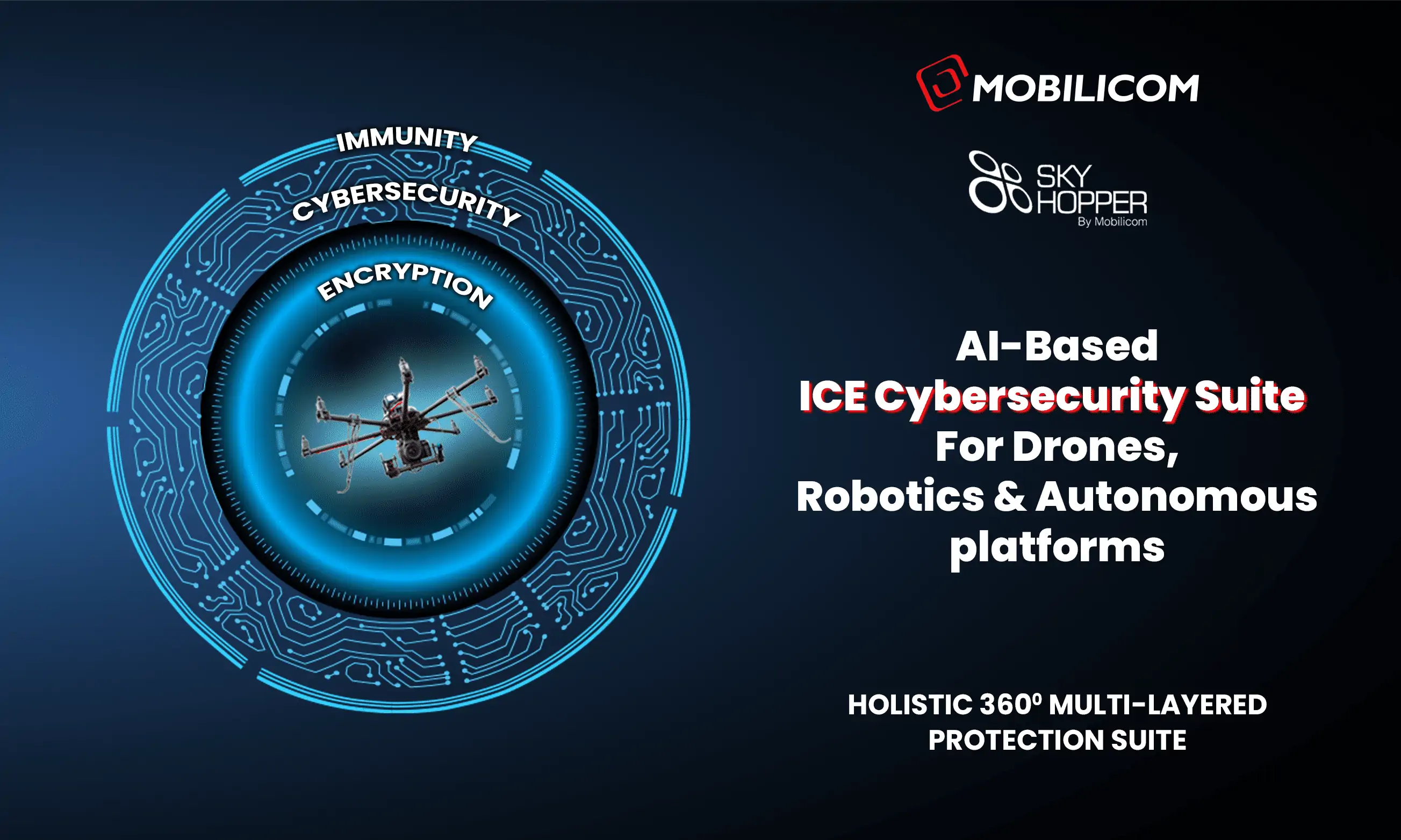 Can you clarify what "end-to-end" means?
Mobilicom aims to be a one-stop-shop provider and integrator of key smart solutions with our wide end-to-end offering to guarantee top-level performance, quality, safety and security to our customers and future customers of drones and robotics system manufacturers worldwide.
What are all the benefits of the new end-to-end offering for customers?
Our main goal is to eliminate complexities and ensure peace of mind for our customers. There are many benefits – maximizing the drone and robotic system performance by having fully integrated components working perfectly together, lower package cost, as a result of minimizing integration efforts, a fast development-to-market process for the first platform and next-generation models, stronger security and protection levels, and logistic support to guarantee high-end quality.
Mobilicom has only recently moved towards offering cybersecurity and smart solutions – why the change in strategy? And why now?
We recognized the need for a special level of protection due to rising cybersecurity threats around the globe. The ICE cybersecurity suite is available in different tiers enabling the customer to best fit the protection grade to the market application and threat level.
The 360⁰ multi-faceted and multi-layered system protects the platform, safeguards communication channels, and encrypts collected and transmitted data. This innovation complements and seamlessly integrates with Mobilicom's wide range of solutions, offering both new and existing customers the ability to continuously protect their platforms with industry-leading integrated security solutions.
Can you tell us a little more about the protection the ICE cybersecurity suite offers and why it's become an important consideration for autonomous and unmanned systems?
Immunity, Cybersecurity and Encryption (ICE) Cybersecurity suite, is the first fully autonomous, AI-based cybersecurity system that can detect, prevent, and respond to multiple drones or robotics' cyber threats in real-time without requiring operator intervention.
The ICE cybersecurity suite sets a new standard for safety and security of unmanned platforms, protecting them against more than 10 different types of cyber breaches and malicious attacks, such as:
Jamming
Man-in-the-middle
Attacks against the drone platform, operating system, server attacks
GNSS interference or spoofing
What are the key cybersecurity challenges typically faced by your customers?
Commercial drones and robotics are often susceptible to critical safety and security threats, due to decentralized control, wireless operation across remote vicinities, GNSS (GPS) dependency, physical vulnerability and the absence of cloud security in most cases.
Plans for 2022 and more?
Mobilicom supports the industry's evolution to wide acceptance and mass-scale deployment of commercial drones and robotics. By offering outstanding performance in harsh environments, based on our datalinks and mesh networking solutions, commercial users are able to operate and provide continuous service as expected from a mature industry, meeting the safety and security requirements of countries and insurance companies.
The strong security and protection level provided by our new ICE cybersecurity suite, with the end-to-end offering and ILS (integrated logistics support), enables wide deployment of drones and robotics in the public space.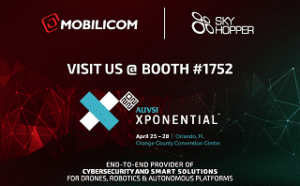 Find out more about Mobilicom's ICE Cybersecurity Suite, end-to-end cyber security technology and smart components at AUVSI's upcoming XPONENTIAL in Orlando, Florida April 25-28, 2022 (XPO Hall Booth 1752).