In this article, optical component supplier Knight Optical compares two of its most popular windows for underwater camera devices – Dome Ports and Flat Ports.  
---
Dome Ports Vs Flat Ports
There's an endless list of difficulties to encounter when working in underwater environments, especially for imaging and photography applications. Whether it's a handheld underwater camera for professional, beautifully captured aquatic wildlife photography or a Remotely Operated Vehicle (ROV) that's kitted out with all the imaging equipment to deliver vital information back to shore, humans and machines often share the same visual complications when diving into the deep.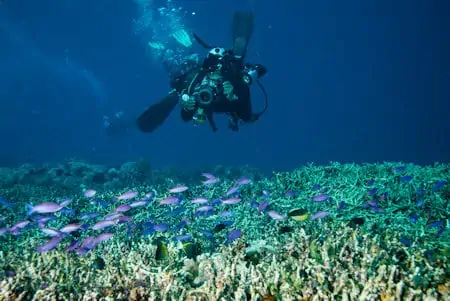 Knight Optical offers a range of optical components for integration with underwater camera systems that help end-users to investigate what lies beneath the surface of our waters. In this article, we compare two of our most popular windows for underwater camera devices – Domes and Flat Ports.
Generally, windows are employed to protect integral components – such as shielding lenses from water damage in the case of underwater cameras. However, they also pose other benefits too, such as helping photographers take the perfect shot.
Dome Ports
High-pressure Dome Windows are particularly prevalent in underwater camera housing, especially within those systems with wide-angle lenses that aim to capture a greater depth of field. Not only are they ideal for detailed underwater photography, but they're also the ultimate component for achieving optimal split-shot photography (pictures that depict both landscapes and underwater environments). In underwater photography applications, Domes are also known to alleviate issues associated with refraction and help to correct aberrations.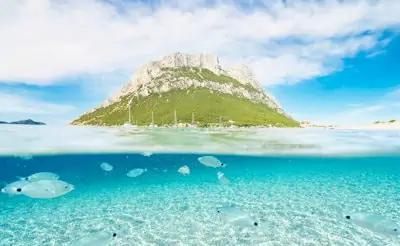 The formation of a dome comprises two parallel curved surfaces, and it is this construction that, naturally, makes it perfect for high-pressure, underwater environments. As well as handheld underwater camera housing, they're also used for the same purposes in submersible ROVs.

Here at Knight Optical, we offer a wide-ranging portfolio of Optical Domes that are suitable for underwater camera housing. From small to large dimensions and from BK7 (or equivalent) to UV Grade Fused Silica substrates, there's a large variety of both stock (ready for next-day dispatch) and custom-made options to meet the requirements of every end-user.
To learn more about our stock range of Dome Windows, click here.
Knight Optical also offers bespoke Dome Ports. Get in touch to learn more>
Flat Ports
Contrasting with their curved counterparts, Flat Ports offer photographers distinctive benefits. Firstly, they're customarily used with macro lenses because they magnify an image more than a Dome Port. Because of this, they are also known as 'Macro Ports' in underwater photography.
Typically, Flat Ports are used with lenses that measure around 35mm and above with a 63º diagonal Field Of View (FOV), which is recognized as the maximum acceptance when working with these ports (as opposed to Domes, which work with FOVs of 63º and wider). 
Essentially, all this means that wide-angle lenses are better suited to Dome Ports and macro lenses are ideal for Flat Ports to get those close-up, ultra-detailed shots.
Whether you're looking for a specific substrate for an unblemished picture-perfect snapshot or a hard-to-find dimension to fit a particular camera model, we offer a range of stock and custom-made Flat Windows here at Knight Optical that are perfect for underwater photography.
Our most common choice utilized in the underwater photography sector is our Precision Window collection. Used to seal optical enclosures, our stock catalogue of Precision Windows is available for next-day dispatch.
Manufactured from BK7 (or equivalent) substrates, these Precision Windows are available in a variety of diameters and thicknesses and come in an option of Anti-Reflective (AR) coated or non-AR coated alternatives.
You can view our full stock range of Precision Windows here.
Bespoke Flat Ports
If you're looking for something more bespoke, we can often cut down selected stock Windows to smaller diameters and modified sizes. Alternatively, we do offer a custom route for Precision Windows. For more details on customization, please get in touch with a member of the Knight Optical team here.

Clear Quality for Underwater Applications
Boasting high quality, all our Windows are Metrology tested in our fully equipped Metrology Laboratory before being sent to our dedicated QA for individual vigilant inspection for surface imperfections.