Event
UNVEX
September 14-16, 2022
Spain
Key Details
Dates:

September 14-16, 2022
Venue:

Seville, Spain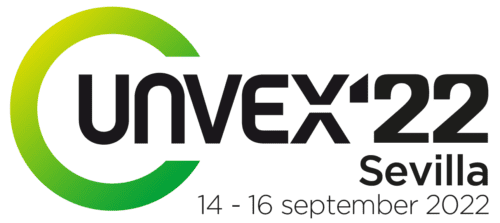 About UNVEX
Dron3 – an integral vision of remotely manned systems
UNVEX (Unmanned Vehicles Exhibition), the largest gathering of remotely operated systems or drones held in Spain, will take place from 14 to 16 September at the Palacio de Congresos y Exposiciones de Sevilla, Fibes, in the city of Seville. It will be the first event to be held in Spain dedicated to drones in three areas: aerial, terrestrial and maritime.
UNVEX 2022 is born from a technological and industrial perspective. This is a sector in which technology is vital and companies need to evolve through innovation and knowledge of user requirements. The aim of UNVEX is for all of them to exchange knowledge, learn about new developments, lessons learned and business perspectives.
Many companies in the sector have already shown their interest in this new drone event in Spain and will be present at the event, which will feature an extensive programme of conferences structured thematically, an exhibition area for companies, innovation centres and institutions to showcase their solutions and demonstration sessions for these vehicles.
UNVEX 2022 intends to promote the market through three vectors that are essential:
The technology, the drone is a compendium of all the new technologies.
The professional demand, the design, and development of applications for professional users. Each of them with the appropriate regulations.
Investment is an aspect of enormous importance when it comes to making the market grow. We are witnessing the entry of large investors in this sector.
Reasons to participate in UNVEX 2022:
Knowledge. Hear top-level speakers and meet with users to learn about their goals and understand their needs.
Generate business opportunities. Present your solutions to users, convince them that this technology will help to achieve their goals, whether commercial, public service, or security and defense.
Bet on the future by discovering new business areas and opportunities to generate synergies with other companies.
More Information and Registration
To learn more about UNVEX, to register to attend or exhibit, please click below.