Event
SAHA EXPO Defence & Aerospace Exhibition 2024
October 22-26, 2024
Turkey
Key Details
Dates:

October 22-26, 2024
Venue:

Istanbul, Turkey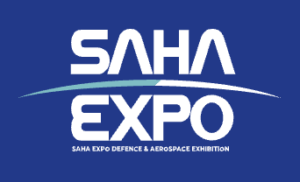 About SAHA EXPO Defence & Aerospace Exhibition 2024

SAHA EXPO Defense and Aerospace Exhibition 2024, the largest industrial cluster of Türkiye and Europe, will be held at Istanbul Exhibition Centre in Yeşilköy, Istanbul, between October 22-26, 2024 organised by SAHA Istanbul. The event will take place in a 90,000 sqm venue with over 1,200 exhibitors and 150,000 visitors expected to attend the 2024 edition.
SAHA EXPO serves as an international platform to showcase rising aerospace production potential and independent production power. This event features high-tech products and introduces many strategically significant products in the defence, aviation, maritime, and space industries, some of which are showcased for the first time.
SAHA EXPO 2022 attracted 78,643 visitors from 109 countries, 957 exhibitors including 390 international and 567 local companies, 268 official delegations, 112 commercial delegations. 9 international panels were hosted and 3 keynote speaker sessions, product launches by 281 companies, 114 signing ceremonies with a financial value of over 1 billion dollars and an export rate of at least 60% were held at the exhibition.
What to expect:
This event is a great opportunity for attendees to network with other stakeholders within their industry, learn about the latest trends and challenges in the industry, gain different insight into their own business and operations and see products exclusively at SAHA EXPO, such as BAYRAKTAR TB2, AKINCI and CEZERI Flying Car.
Dates:
22nd – 26th October 2024
More Information and Registration
To learn more about SAHA EXPO Defence & Aerospace Exhibition 2024, to register to attend or exhibit, please click below.