Event
Robotics & Autonomous Systems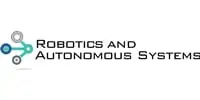 About Robotics & Autonomous Systems
The Robotics and Autonomous Systems Summit will take place in Detroit, 25-27 June 2018. Hosted by IDGA, it is the only event of its kind in the United States – no other Robotic and Autonomous Systems event is strictly military and government focused.
IDGA will bring together leaders from across all sectors of the government, as well as leading industry experts, to talk challenges, upcoming strategies, and collaboration initiatives for Robotic and Autonomous Systems. Check out the agenda at: https://goo.gl/v5C3iL
The summit will highlight the  upcoming strategies for maintaining overmatch capabilities and implementing new technologies which will ultimately give our military better protection, better situational awareness, and make our forces more resilient. Join us to find out more about this innovative topic.
Topics of discussion will include:
Improving RAS Autonomous Capabilities
Increasing Situational Awareness
Advances in Artificial Intelligence
Maximizing RAS Management
Strengthening Human-Autonomous System Interaction
Cyber Protection for RAS Systems
Funding and Procurement of RAS Technology.
More Information and Registration
To learn more about Robotics & Autonomous Systems, to register to attend or exhibit, please click below.