Event Details
14-15 March 2018
Mary M Gates Learning Center, 701 N Fairfax St, Alexandria, VA, , United States
Visit Website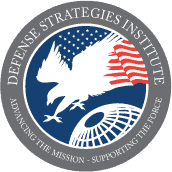 About the Event
DSI's 6th Annual DoD Unmanned Systems Summit will take place in Alexandria, VA on March 14th  & 15th 2018.
Designed as an educational and training "Town Hall" forum, where thought leaders and key policy-makers from the DoD, US Government Military Services, and critical organizations can come together for actionable discussions and debate, the Summit will offer a full spectrum viewpoint towards unmanned air/land/sea systems.
This program will facilitate discussion surrounding near-term initiatives of UxS and capabilities focused on enhancing interoperability amongst systems to ensure mission success.
2018 Speakers Include:
RADM Jim Kilby, USN, Director of Warfare Integration, OPNAV N9I
Dale Ormond, Principal Director for Research, ASD (R&E), USD
BGen (sel) James Adams, USMC, Director, Capabilities Development Directorate, Combat Development & Integration, HQMC
COL (Ret) Bryan McVeigh, USA, Project Manager, Force Projection, PEO CS & CSS
COL Paul Cravey, USA, Director, TRADOC Capability Manager, Renaissance and Attack (TCM-RA)
Why Attend?
This educational Summit will bring together senior DoD officials, military leaders, academia, and solution providers to enhance the interoperability and tactical capabilities of UxS across the services.
The objective of this year's Summit is to emphasize the increased need for long-range and high-endurance UxS to further strengthen the military's posture. This year will also highlight the reliability and effectiveness of UxS operating within contested and unique environments.
This summit will feature senior level discussions that emphasize the critical need for common controllers and interoperability to further enhance the effectiveness and accuracy of UxS across the services. This program will allow for open and honest dialogue to solve the nation's most difficult technical and strategic challenges while bridging the UxS capability gap among the services.
Location Map
Visit Website