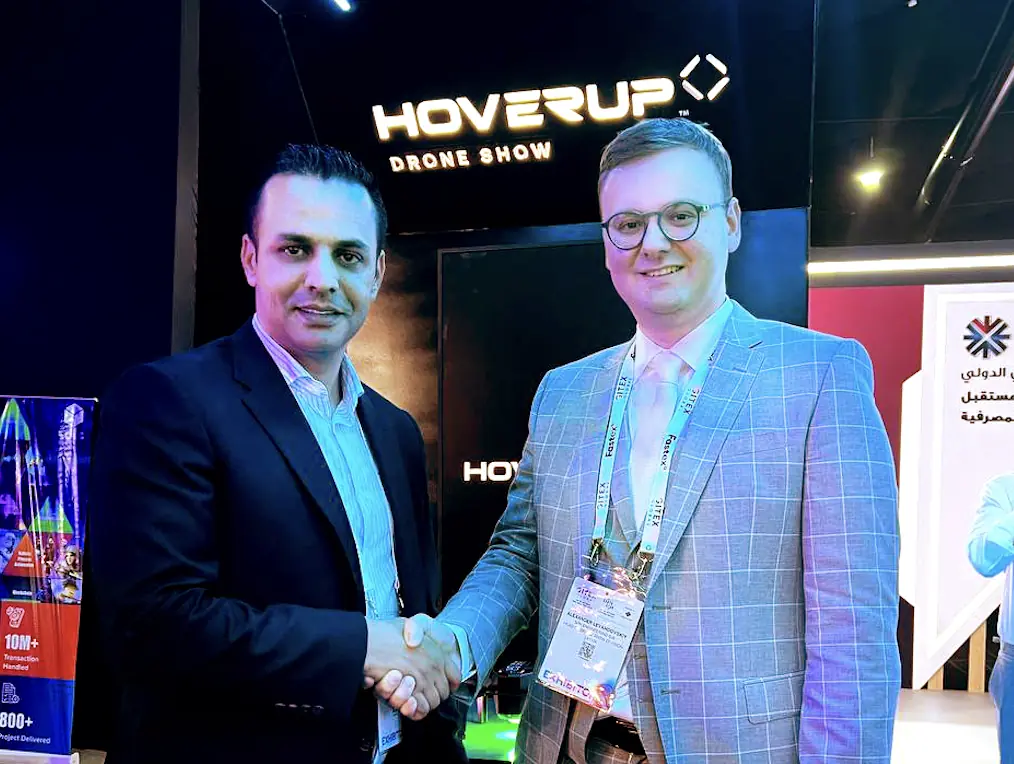 SPH Engineering, an expert in drone show technologies development, has partnered with HoverUp, Jordan's first Drone Show Company.
This collaboration will bring innovative drone show technologies from SPH Engineering to a broader audience in the Middle East region, including Jordan, Bahrain, Kuwait, Oman, Qatar, Saudi Arabia, and the United Arab Emirates (UAE).
HoverUp will be the official reseller for SPH Engineering's drone show technology solutions. Under this partnership, SPH Engineering extends a license to HoverUp, allowing them to showcase, market, sell, distribute, promote, and provide customer support services directly to customers within the Middle East Territory. This collaboration aims to bolster the drone light shows industry in the Middle East.
"We are thrilled to join hands with HoverUp to expand our reach into the Middle East market. HoverUp's extensive experience and local knowledge make them the perfect partner to represent our drone show technologies in this region. We look forward to a successful and mutually beneficial partnership," said Alexander Levandovskiy, Head of Drone Show Technologies in SPH Engineering.
"Our collaboration with SPH Engineering marks an exciting milestone for us. We are confident that this partnership will enable us to deliver SPH Engineering's drone show technologies to our customers in Jordan, Bahrain, Kuwait, Oman, Qatar, Saudi Arabia, and the United Arab Emirates, enhancing their events and experiences. We believe that the Middle East can now anticipate a new level of entertainment and technology with SPH Engineering and HoverUp's partnership," added Amer Tarawneh, CEO, HoverUp.