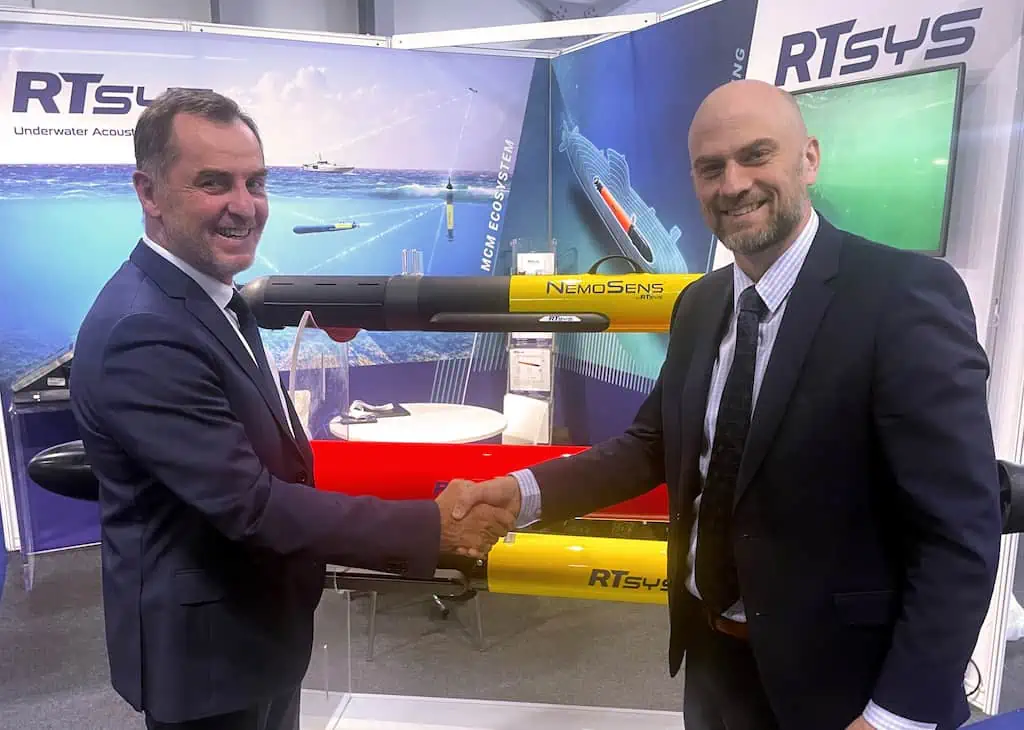 RTsys, a specialist of acoustics and drones, has continued its collaboration with Teledyne Marine with further orders for RDI Doppler Velocity Logs (DVLs).
DVL acoustic sensors estimate a subsea vessel's velocity in relation to the seafloor, and the company has taken a delivery of another 20 Pathfinder DVLs and 10 Wayfinder DVLs.
This continued cooperation comes as demand continues to grow for RTsys' range of specialist AUVs, comprising of the SEMA ASW training target, COMET-300, NemoSens AUV and µAUV for scientific, industrial and defense applications.
"When it comes to performance, navigational accuracy is no place to compromise," said Pierre-Alexandre Caux of RTsys. "Compact and accurate, the RDI DVLs therefore present the perfect fit for our range of professional man-portable vehicles."
"We are delighted RTsys continue to choose Teledyne Marine's RDI range of DVLs for their navigational needs as they carve out a niche within the market for their specialist AUVs and Diver Hand-held systems," added Ed Cheesman of Teledyne Marine. "We wish the team there every success for the continued growth of their business."