Provider of cybersecurity and robust solutions for drones and robotics Mobilicom Limited will showcase its end-to-end solutions to procurement specialists from the U.S. Army and defense contractors, at the Association of the United States Army's (AUSA) Annual Meeting & Exposition in Washington D.C. on October 9-11, 2023.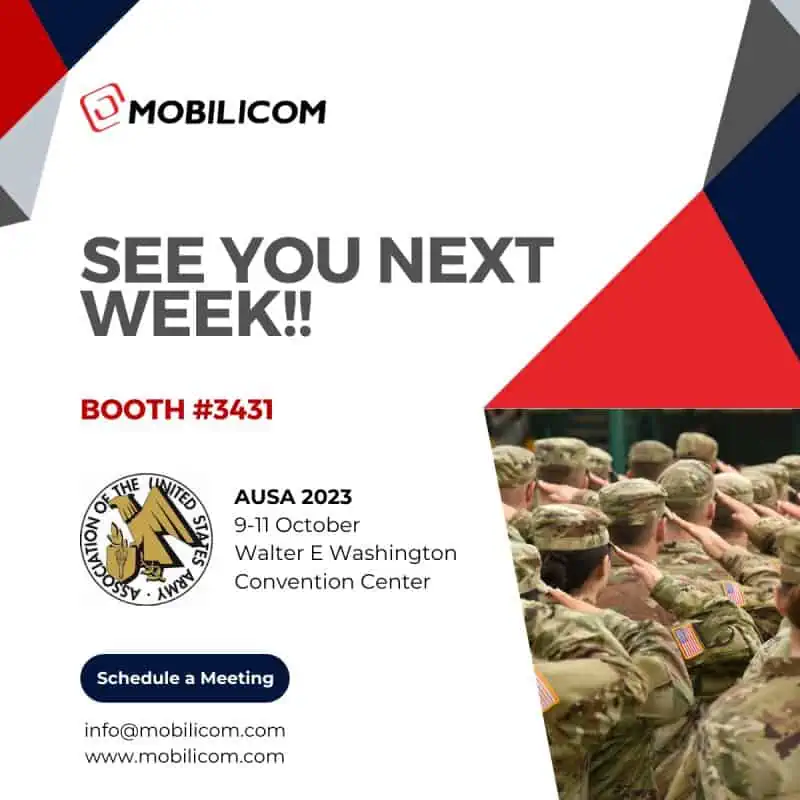 The Association of the United States Army's Annual Meeting (AUSA) is the largest land power exposition and professional development forum in North America.
AUSA's Annual Meeting attendees include members of the branches of the U.S. Army – Regular Army, Army National Guard, Army Reserve, civilians, and family members. It is one of the three key communication platforms employed by the Army to educate and inform government, academic, civic and veteran advocates and leadership on Army priorities and issues impacting today's Army.
Mobilicom will exhibit at Booth #3431 in conjunction with Mistral, its strategic collaborator in the U.S. market, a prime contractor for the U.S. Department of Defense. Mistral is integrating Mobilicom's solutions into contract bids for its installed base of U.S. defense industry customers and partners.
Mobilicom will showcase its field -proven solutions including its military-grade cybersecure solutions for ground, avionic, and maritime unmanned drone and robotics platforms that operate in the most stringent environments.
"As we accelerate our penetration into the U.S. defense industry, our participation at AUSA will continue our momentum in this critical market. We look forward to fostering our established long-term relationships with government and defense contractors, as well as building new connections with prospective customers that seek cybersecure solutions for their autonomous vehicles," stated Mobilicom CEO and Founder Oren Elkayam.