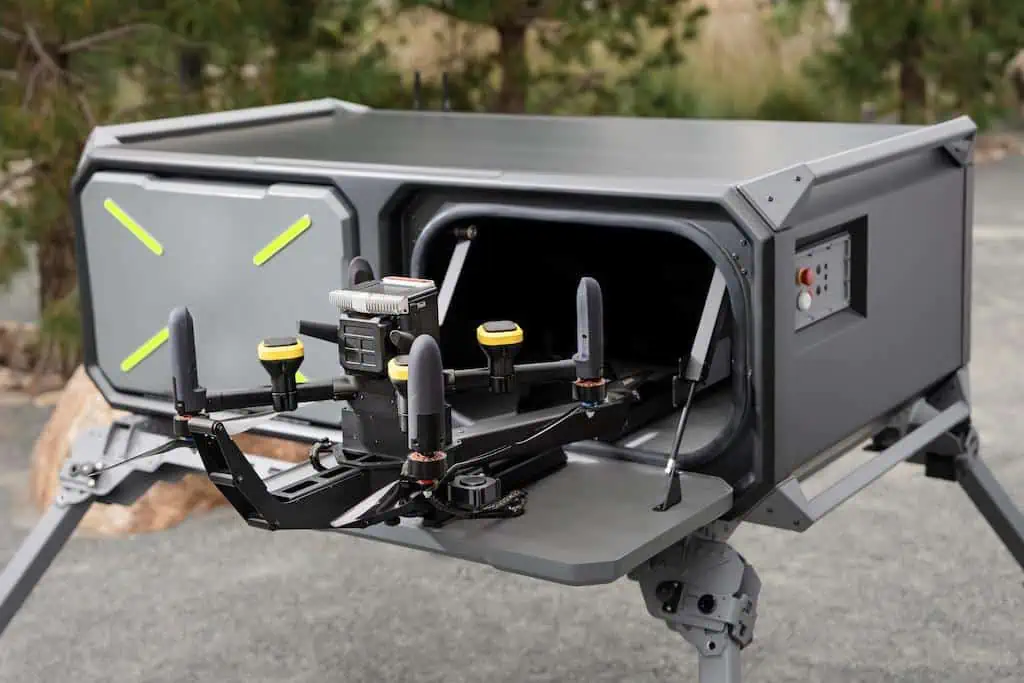 A new munitions variant of Anduril's autonomous 'Anvil' interceptor drone, Anvil-M, is able to effectively intercept and defeat threats from Group 1 and Group 2 unmanned aircraft systems.
With the addition of a fire control module that arms and detonates its munitions payload, Anvil-M is Anduril's most lethal variant of its interceptor platform.
Through input from real-world combat operations and customer feedback from operational environments, Anduril developed Anvil-M to more reliably and effectively engage and defeat higher-end, faster-moving Group 2 threats.
Anvil-M is part of Anduril's Counter-UAS family of systems that can be adapted and configured to meet the requirements of any mission environment.
Anvil is a ground launched, low-collateral rotary wing interceptor designed to autonomously intercept potential drone threats and provide visual feedback of threats for positive identification by a human operator.
With its integrated 'Launch Box,' Anvil can be located anywhere on a base to provide 24/7 remote launch at targets cued by Lattice, Anduril's AI-powered software platform.
This autonomous user interface and command-and-control (C2) platform ingests aircraft tracks from various sensors, allowing human operators to engage with an appropriate effector, providing an end-to-end counter-UAS capability.
Anduril has worked with warfighters to field autonomous solutions to national security problems since 2017.
Countering unmanned systems requires adaptable and layered capability that can keep pace with rapidly evolving threats and Anvil-M was designed to do exactly that.
Find suppliers and manufacturers of Counter-UAS Technology >>