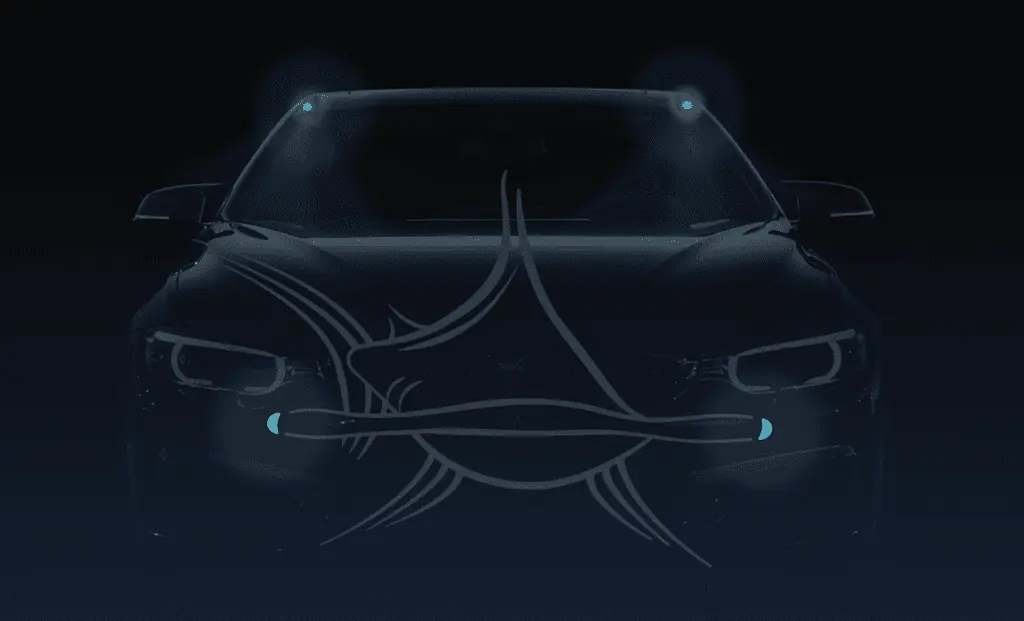 NODAR's GridDetect is a new feature enabling long-range object detection and tracking, designed to improve the performance of Advanced Driver Assistance Systems (ADAS) and fully autonomous vehicles (AVs). 
This advanced capability is a part of NODAR's existing Hammerhead™ product line, and utilizes wide-baseline stereo vision cameras and automatic online calibration for accurate, real-time depth sensing.
Coupled with Hammerhead's state-of-the-art long-range, high-resolution sensing technology, GridDetect can identify and monitor objects at distances up to 350 meters and as small as 10 centimeters in real time.
GridDetect comes at a critical juncture in the development of autonomous vehicles. As AVs are allowed to operate at higher speeds, the necessity for early object detection increases exponentially.
According to data from the National Highway Traffic Safety Administration (NHTSA), a vehicle traveling at 55 miles per hour would require approximately 118 meters to come to a complete stop upon detecting an obstacle.
Furthermore, recent European Automated Lane Keep Assist (ALKS) regulations mandate that automated vehicles traveling at speeds up to 130 kph must detect a 10-centimeter object at a distance of 150 meters.
GridDetect not only meets but exceeds this stringent requirement, making it a game-changer in 3D sensing technology.
NODAR's believes GridDetect signifies a monumental advancement in the safety and reliability of autonomous and semi-autonomous vehicles.
With its ability to perform precise object detection and tracking over long distances, the product sets a new industry standard for 3D sensor technology.
The feature integrates seamlessly into NODAR's Hammerhead product line, offering a high-performance, cost-efficient solution that is ready for mainstream adoption in Level 3 and above autonomous vehicles.
Find manufacturers and suppliers of Sense and Avoid Technology >>