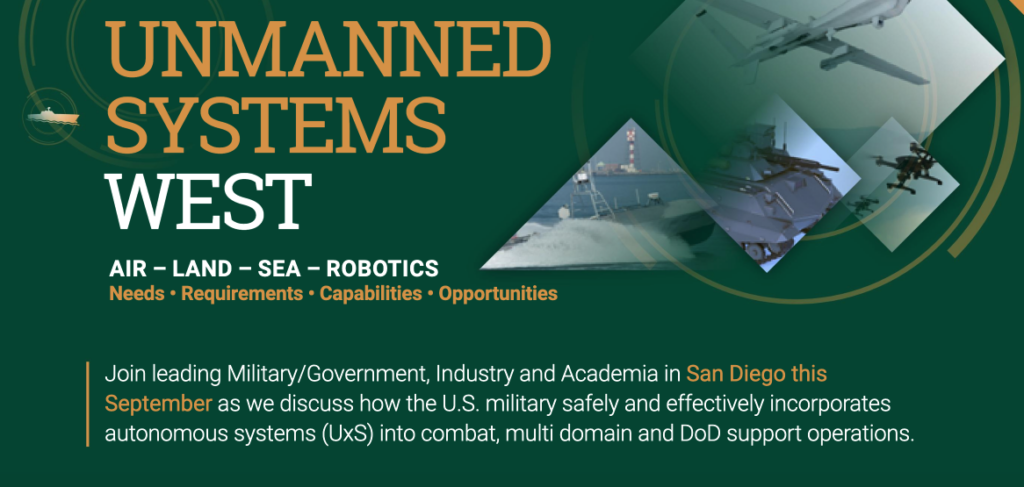 The 2nd Annual Unmanned Systems West Summit, which is set to take place on September 20-21 at the Four Points by Sheraton, San Diego, CA, is a flagship national defense 'Must Attend' program for the DoD, Government and Industry.
Proudly hosted by the American Conference Institute (ACI), the international forum will deliver invaluable insights into the latest advancements in Unmanned Systems (UxS), ranging from drones and robotic platforms to AI-powered systems and autonomous vehicles.
Save 10% with the Unmanned Systems Technology promo code: D10-999-UST24
Attendees will have the opportunity to network with military, government and industry experts and explore the diverse applications of unmanned systems in intelligence gathering, surveillance, reconnaissance, logistics, and combat scenarios.
Keynote speakers include:
Rear Admiral Stephen Tedford – USN, Program Executive Officer, Unmanned Aviation and Strike Weapons
CAPT Shea S. Thompson – USN, Commodore, Surface Development Squadron ONE (CSDS 1)
Mark Patterson – Project Manager, Unmanned Task Force
The event will be co-chaired by Donald "BD" Gaddis, Rear Admiral (USN-ret) former PEO for Tactical Aircraft Programs, Naval Air Systems Command, and Bryan Scurry SES, Former Executive Director, Commander, Naval Air Forces, U.S. Pacific Fleet.
Save 10% with the Unmanned Systems Technology promo code: D10-999-UST24
Join the American Conference Institute at the Unmanned Systems West conference in San Diego on the 20th and 21st September 2023.