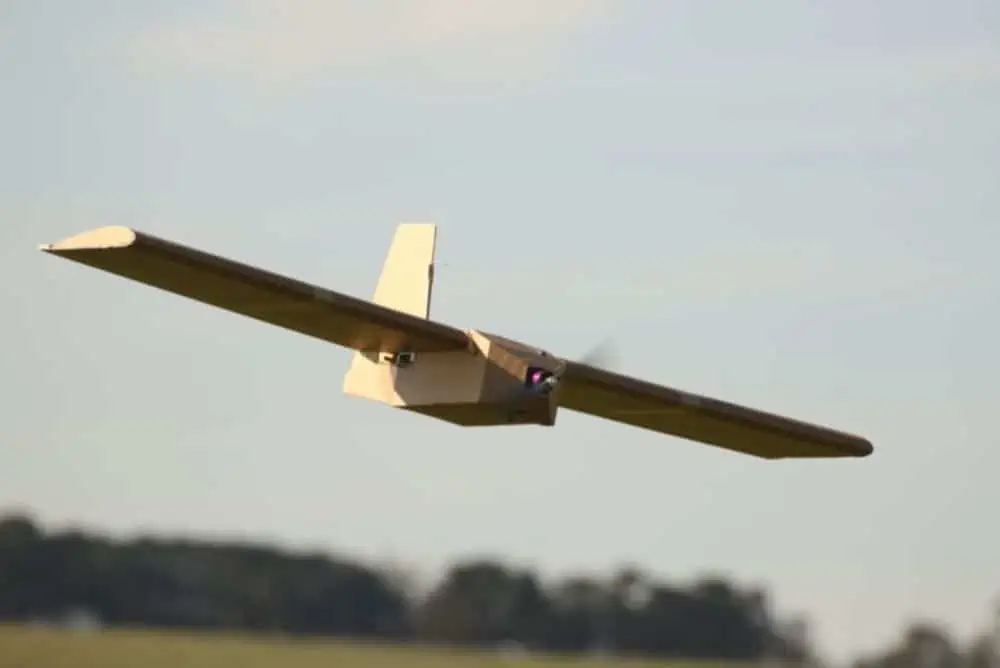 SYPAQ Systems (Australia) and Tanglewood Group (UK) have entered into a strategic partnership that aims to support ongoing global sales of the SYPAQ Corvo Precision Payload Delivery System (PPDS) UAS.
On the back of a successful delivery of over 500 PPDS autonomous systems to the Ukraine Defense force, SYPAQ and Tanglewood have teamed to support further sales, support and distribution throughout Europe and Middle East. 
SYPAQ's Corvo PPDS UAS is a low-cost, highly capable fixed-wing autonomous system which can covertly deliver payloads with a high level of accuracy and reliability. Delivered as a flat pack kit to reduce logistic burden and made almost entirely from waxed foamboard, Corvo PPDS is easily assembled and operated. It has a payload capacity of up to 3kg, has a range of over 100km, and can autonomously transit to a specific location and land unassisted. It has been designed and operationally proven as an affordable and adaptable, autonomous UAS providing the end user the ability to innovate during operations.
Richard Glyn-Jones, Tanglewood Co-Founder and Director, said: "We are excited to be working with the Team at SYPAQ and being able to use Tanglewood's extensive market reach in Europe and the Middle East, together with experience in autonomous systems and sensors, to support the expansion of Corvo PPDS operations. We see the PPDS as key to future military operations as well as being used for search & rescue, law enforcement and humanitarian aid delivery amongst others and the partnership with SYPAQ allows us to develop future technology integrations to expand the use cases. We are looking forward to introducing the PPDS and working closely with the SYPAQ team."
Michael Partridge, SYPAQ Systems General Manager, said: "We are very pleased to have Richard and the team at Tanglewood collaborate with us to expand sales of our successful Corvo PPDS autonomous system through Defense and Commercial markets in Europe and the Middle East. Having Tanglewood in closer proximity to these markets will provide more timely and effective support to customers who are looking for world-leading attritable, military-grade autonomous capabilities. We've proven this with our Corvo PPDS performance in Ukraine and look to expand this in markets across the globe."
Find cargo drone manufacturers and suppliers of delivery UAVs>>