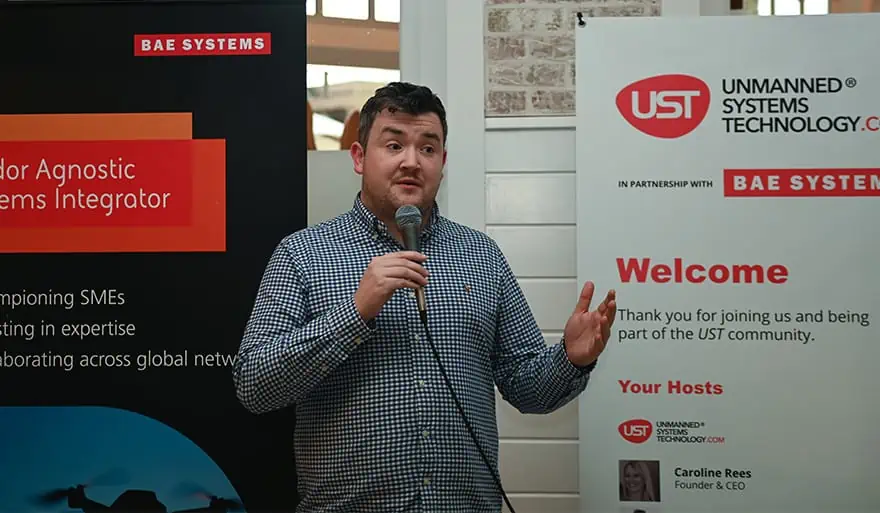 Unmanned Systems Technology (UST), the global digital marketplace for unmanned systems, technology and software, will exhibit alongside BAE Systems Digital Intelligence at AUVSI's Xponential 2023 in Denver, USA, 8-11 May.
2023 marks the second occasion the two organizations have joined forces at Xponential, with a collaboration that aims to increase capabilities of unmanned systems through SME engagement.
Gathering together global leaders and end users of unmanned systems and robotics from around the world, AUVSI's Xponential is the most comprehensive trade show and conference for the unmanned sector, attended by the UST team for over a decade.
On booth #4227 the UST team will demonstrate KINETIC – an online demand generation solution for companies across the unmanned systems supply chain. Existing KINETIC partners attending the show will be personally introduced to the BAE Systems team.
An exclusive networking event, co-hosted by UST and BAE Systems, will host 200+ UST clients on Wednesday 10th May. Expected to build on the huge success of last year's networking event, it will be a great opportunity for UST clients to meet with the BAE Systems team and network with the wider UST community.
For the first time at Xponential BAE Systems will host a workshop titled 'Realizing Autonomy: A Journey Through Collaboration'. The workshop invites SMEs, customers and other organizations to join for a journey into collaboration, with a unique session focused on connecting companies together to discuss and outline common themes for overcoming autonomous problems. Join speakers from BAE Systems Digital Intelligence on Tuesday May 9th at 11am to participate.
New UST team members Chris Holly (Commercial Director), and Megan Brown (Client Success Manager), will join the wider team and will be pleased to meet with existing and prospective clients on the UST booth.
To arrange a meeting with UST or BAE Systems at Xponential visit https://www.unmannedsystemstechnology.com/events/xponential/