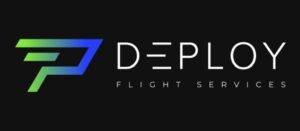 Parallel Flight Technologies (PFT), a provider of heavy-lift drone and hybrid propulsion technology, has launched a new service division, Deploy Flight Services.
With a global approach to safety management, optimizing assets and inventory to reduce costs for its customers, the new division will utilize inhouse as well as complementing third-party technology to provide complete end-to-end solutions.
Deploy Flight Services will cater to various global industries, including land management, agriculture, inspection and infrastructure logistics, healthcare logistics, wind turbine maintenance, mining, maritime, defense, and remote logistics.
The goal of this new division is to deliver best in class services to end-users through multiple technologies coming together to provide comprehensive and low cost solutions.
"While drone technology is an enabler, we want to bring a unique customer experience to the table by providing a comprehensive solution. If you have to put together an autonomous aerial solution, which most global industrial customers do; they end up running your own aerial services company," said Parallel Flight CEO, Joshua Resnick. "Deploy Flight Services will aim to provide that all encompassing solution by offering warehouse logistics, inventory management, parts management, and aircraft maintenance, in addition having readily available pilots and engineers on staff to execute and support the critical missions of our customers."
In addition, the new service division will prioritize company wide safety initiatives, which will be a key focus across all facets of business. These continuous safety and quality measures will leverage global IT systems for maintenance and operations, and additionally will have a network of strategically located warehouses across the globe to ensure quality control and quick turn-around-times for customers. This innovative approach will be a key lever for the company to ensure that it remains at the forefront of the drone services industry, while providing customers best-in-class, low cost and efficient solutions across various industries.
"These services will be available globally, with a goal to provide turn-key solutions spanning emergency preparedness to rapid response for heavy lift and lightweight deployments at low cost and higher efficiency than existing technologies, while placing the highest priority on the safety and quality of our operations," Resnick added.