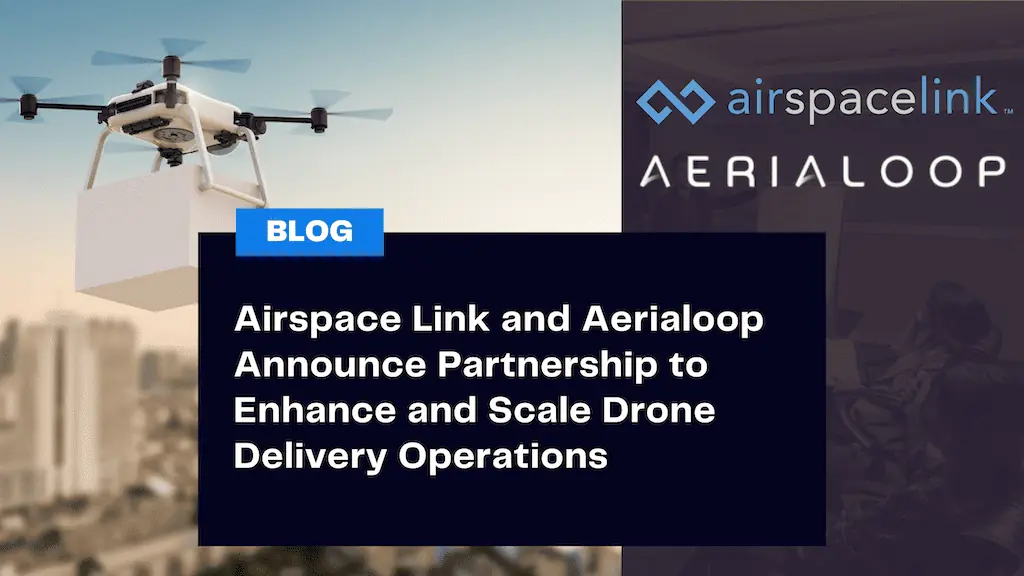 Airspace Link has announced a partnership with Aerialoop, a premier drone delivery service provider, to enhance the safety, efficiency and scalability of UAS operations.
The collaboration aims to leverage Airspace Link's cutting-edge drone data and software to support Aerialoop's extensive drone delivery operations to improve safety and scalability.
With this partnership, the two companies should provide customers with reliable and efficient drone delivery solutions that meet the highest safety standards.
Aerialoop is leveraging Airspace Link's mission planning, flight logging, advisory creation and extensive risk analysis to enhance the safety and efficiency of their current operations and safely scale into new markets.
With their combined expertise and resources, the two companies aim to establish new benchmarks for safety, reliability, and efficiency in drone delivery operations.
"We are thrilled to partner with Aerialoop to help them take their drone delivery operations to the next level," said Airspace Link's Co-Founder & CEO, Michael Healander. "Our state-of-the-art drone integration software, combined with Aerialoop's expertise in drone delivery, will enable us to deliver cutting-edge solutions that meet the highest safety standards and exceed customer expectations."
Aerialoop's CEO, Pedro Meneses added, "We are excited to partner with Airspace Link and leverage their advanced drone technology to improve and scale our operations. This partnership will enable us to offer our customers even more reliable and efficient drone delivery solutions while maintaining the highest standards of safety and security. Already implemented in our Ecuadorian market, we look forward to expanding and enhancing the partnership as we look to scale operations to new use cases and markets."