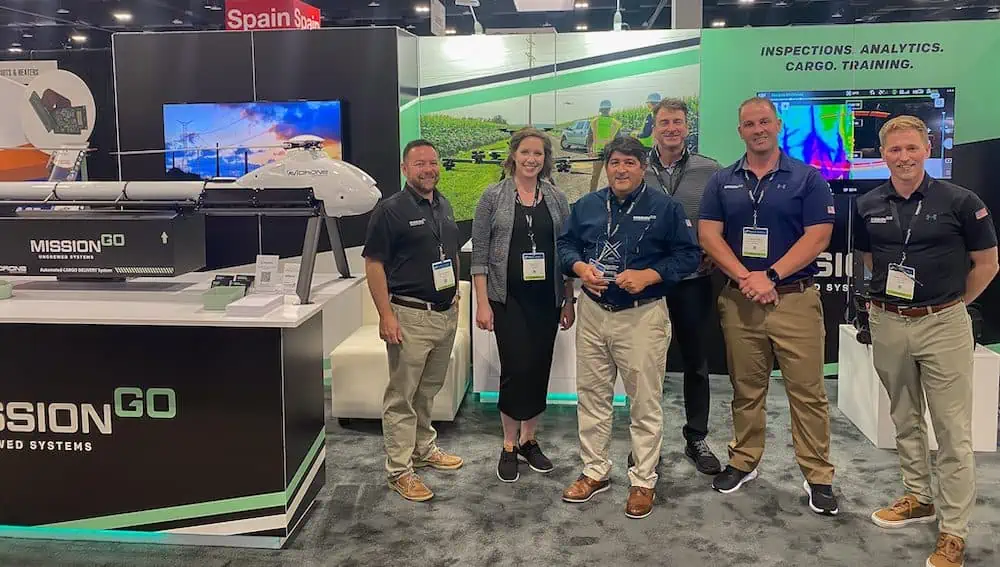 MissionGO, a full-service uncrewed aircraft solution provider in critical infrastructure, cargo operations, and training, was announced as the XCELLENCE Humanitarian Award winner by the Association for Uncrewed Vehicles Systems International (AUVSI) at this year's XPONENTIAL event.
The AUVSI XCELLENCE Awards honor individuals and organizations that are innovators in the uncrewed systems industry, with a demonstrated commitment to advancing autonomy, leading, and promoting safe adoption of uncrewed systems, and developing programs that use these technologies to save lives and improve society.
'Operation Healing Eagle Feather', a multi-flight demonstration showcasing the possibilities of UAS solutions in the Navajo Nation, was selected from a pool of accomplished applicants and operations for the Xcellence in Mission – Humanitarian award category.
The award is for the successful flight operation with the Navajo Nation transporting supplies and essential items like prescriptions, emergency kits, first aid, and livestock medication. Read more >>
MissionGO was invited by the Navajo Nation Office of the President and Vice President to Window Rock, Arizona, the seat of government, capital, and sacred location of the Navajo Nation, to showcase the opportunities for UAS use in improving daily life for the Navajo people.
MissionGO selected Navajo United Way to receive the $1,000 award donation to give back and thank the Navajo people for the opportunity to collaborate on this operation. The organization supports healthy living programs, youth education, and programs to help families with basic needs.
"MissionGO is honored to receive the Xcellence in Mission award," said Chris Corgnati, President of MissionGO. "It's been a privilege working with the Navajo Nation supporting and discovering new opportunities for UAS to be used to enhance daily life."