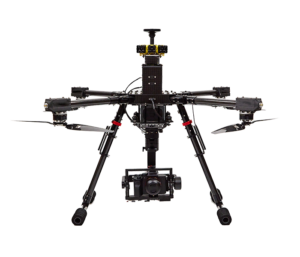 Carlson Software has released the American-made Carlson Aerial Platform (CAP50) UAS, offering up to 6lbs of payload capacity for surveying, construction, engineering, mining, quarry and mapping applications.
Featuring multiple payload options for photogrammetry, LiDAR, and bathymetry, the CAP50 has a 22-minute flight time with a 5lbs payload and has been tested against 50mph winds with maximum payload. The onboard omnidirectional collision avoidance system is LiDAR range finder-based and works in both day and night conditions.
"We wanted to offer a US-made drone to anyone in search of a US-made option," said Derek Roche, Carlson Product Manager and Sales Director. "With regulations against foreign drones flying in government airspace, the CAP50 is more than capable and stands out from other options on the market in terms of capability, quality, and durability."
The quadcopter features a carbon fiber frame and has 465KV motors rotating 18.5" carbon fiber propellers powered by a rechargeable 22.8V battery. Onboard is an RTK GNSS that utilizes a LiDAR range finder for altitude accuracy and vertical stability. The CAP50 can be programmed and controlled via an included flight controller with a touch screen.
Carlson software packages and bundles are available to suit the workflow, application, and the capture method of all CAP50 payload options. This includes Carlson PhotoCapture for photogrammetry as well as Carlson Point Cloud Basic and Advanced for LiDAR and Bathymetric data.

Find survey grade UAV manufacturers and suppliers of drones for surveying>>