Harxon is a leading manufacturer of high-precision GNSS antennas for UAVs (unmanned aerial vehicles), UGVs (unmanned ground vehicles) and robotic systems. UST is delighted to welcome Harxon on board as a supplier partner, and we will be highlighting their unique solutions and capabilities across our channels over the next 12 months.
We've just launched Harxon's UST supplier profile, which has been written and built by our team in collaboration with the company. The Gold profile showcases their antenna solutions, which are ideal for a wide range of survey-grade positioning requirements for drones and autonomous vehicles.
Read on to find out about their GNSS antenna products: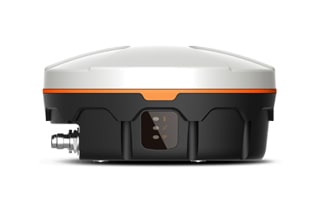 Smart GNSS Antennas for base stations and rovers provide advanced multi-constellation positioning for precision agriculture and other UGV applications. All units feature Bluetooth functionality, and all except the TS112SE provide 3G, 4G and external/internal radio modem options for flexible communications capabilities.
Rover Series antennas offer RTK positioning for enhanced accuracy, and provide simultaneous satellite tracking allowing autonomous farm vehicles and UGVs to receive signals even under challenging and obstructing conditions. The patented T-DIFF technology ensures exceptional pass-to-pass accuracy down to centimetre-level, with sophisticated algorithms for tilt and vibration compensation.
The Base Series antenna, also providing RTK positioning capabilities, features a multi-point feeding design for greater phase center stability as well as advanced multi-path resistance technology. The unit delivers enhanced measurement accuracy, precision and stability even in difficult environments.
Additionally, the TS112 family of smart rover antennas features either Harxon SLIDE or Hexagon | NovAtel GLIDE technology for enhanced accuracy and smooth linear positioning, as well as a sophisticated terrain compensation algorithm that corrects deviations caused by vehicle roll and pitch on uneven ground.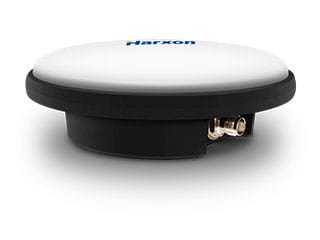 Harxon's ruggedized antennas, featuring IP6x rated housing for reliable operation in harsh environments, are designed to be easily integrated into unmanned systems and autonomous vehicles. Providing full support for all frequencies across all constellations, as well as L-band corrections, they incorporate advanced filtering and anti-interference capabilities as well as robust signal tracking.
The high-gain antennas deliver exceptional low elevation signal tracking and wide-angle circular polarization performance even under challenging conditions, and take advantage of advanced multipoint feeding technology for a highly stable phase centre.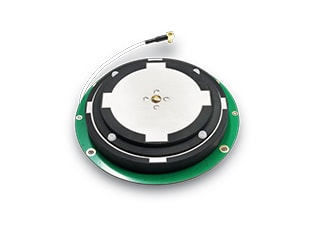 GNSS antennas for surveying applications provide high precision and reliable data even under the most challenging of conditions. With an advanced multi-point feeding design for greater phase center stability, they are highly suitable for high-accuracy surveying requirements in environments such as dense tree lines or construction sites.
The compact and lightweight antennas are ideal for incorporation into a wide range of unmanned systems, autonomous precision agriculture vehicles and robotic platforms. OEM board and rugged dust- and water-resistant IP67-rated enclosure options are available.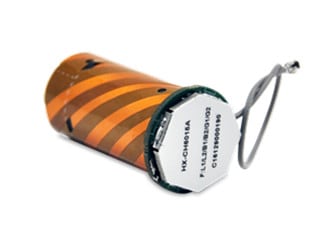 Harxon's helix antennas for UAVs are compact, lightweight and easily integrated into a variety of platforms, utilising advanced D-QHA technology for stable performance and highly-reliable low-elevation satellite tracking while maintaining high gain.
The small form factor helix antennas track GPS, GLONASS, GALILEO, and Beidou, and options are available for L-band and RTK services. They are ideal for a variety of demanding UAV applications, including aerial photography, remote sensing, infrastructure inspection and public security.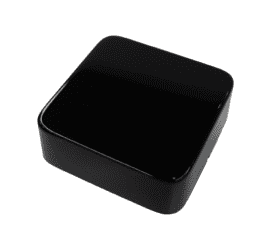 ICV (intelligent connected vehicle) antennas deliver automotive-grade positioning for land-based autonomous vehicles. The robust units provide superior satellite signal tracking of GPS, GLONASS, Galileo, BeiDou, and L-Band correction services.
The rugged GNSS antennas feature excellent out-of-band interference rejection performance and resistance to unwanted electromagnetic interference, resulting in highly stable signal tracking. The IP65-rated housing provides protection in challenging conditions such as high levels of vibration and harsh weather.
To find out more about Harxon and their GNSS antennas for drones and robotics, please visit their profile page: https://www.unmannedsystemstechnology.com/company/harxon-corporation/