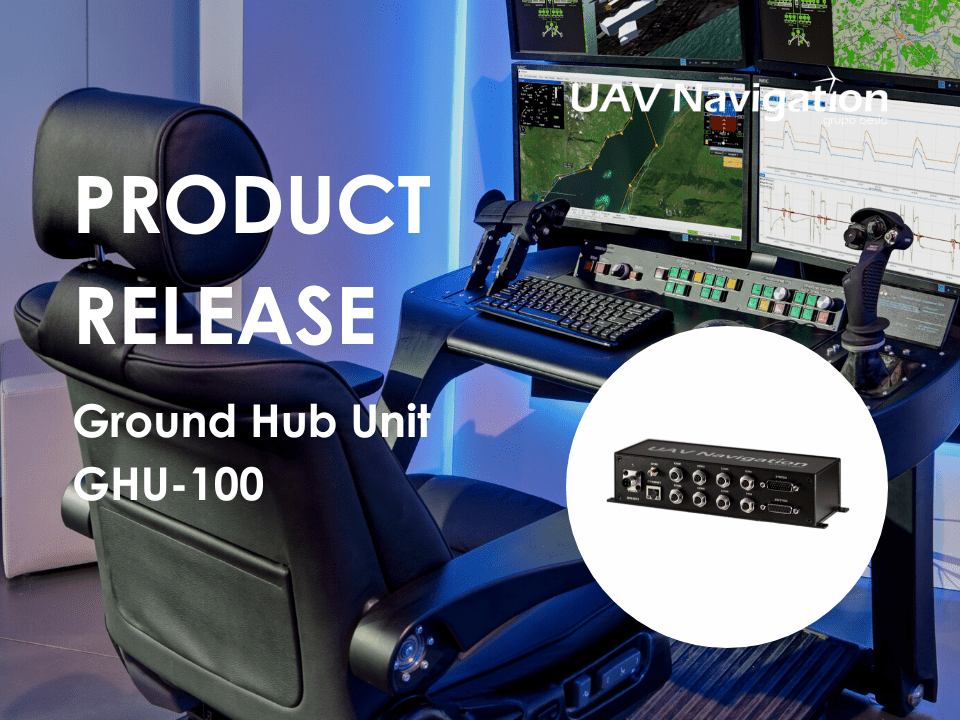 UAV Navigation-Grupo Oesía has released the GHU-100, a new ground control hub unit designed to help platform manufacturers connect multiple ground devices (PC, datalinks, joysticks, etc.) and form a single network segment.
The GHU-100 is engineered to tackle the most demanding missions faced by UAVs, from maritime operations to multi-UAV coordination and support for multiple GCS control.
The GHU-100 is built with safety in mind, implementing critical functionalities on a self-developed RTOS to ensure secure missions in all environments. It can increase UAV flight safety thanks to its independence from the computer OS and its potential PC crashes.
"The GHU-100 represents the next step in our Ground Control modem's evolution," said Miguel Ángel de Frutos, Business Unit Director & CTO at UAV Navigation-Grupo Oesía. "As the industry rapidly evolves, our products must too, so they meet the new challenges of the unmanned field."
The GHU-100 has been designed to increase the system's robustness while maintaining a high flexibility, with extensive I/O capabilities that make it easy to integrate into complex and advanced GCS architectures.
UAV Navigation-Grupo Oesía's new Ground Hub Unit was designed based on clients' requirements and it follows a top-down design process that considers the demands of the current and future RPAS market.
"At UAV Navigation-Grupo Oesía, customer satisfaction is a top priority. That's why we take our clients' feedback into account when creating new products," Ángel de Frutos added.
Find suppliers & manufacturers of Ground Control Stations & Technology >>