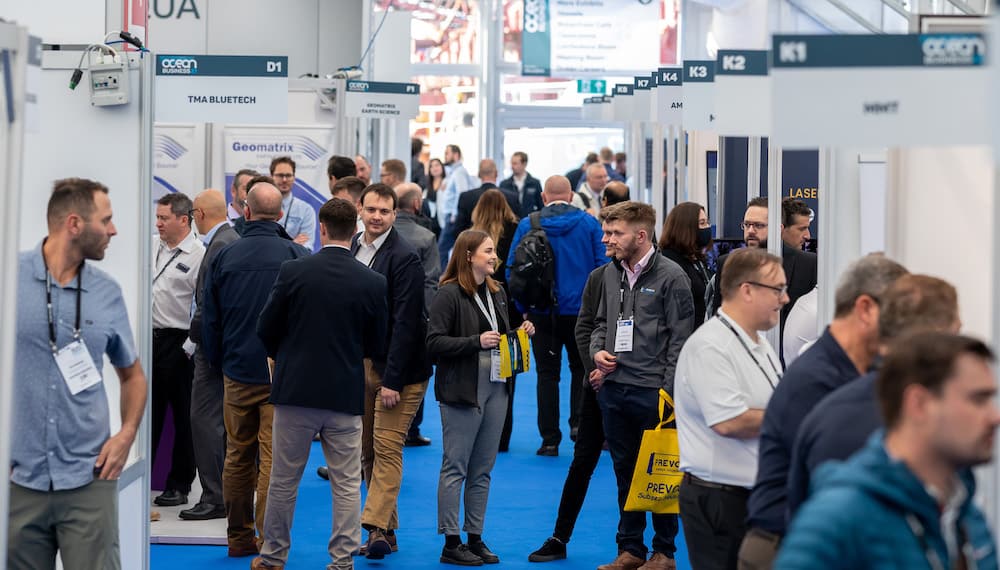 Registration is now open for Ocean Business 2023, the global technology and science exhibition for marine industries, taking place April 18-20 at the National Oceanography Centre in Southampton.
Register for free at www.oceanbusiness.com>
With more than 300 manufacturers and service providers booked for the sold-out exhibition, Ocean Business 2023 expects to attract record crowds from around the world, offering unrivalled networking opportunities.
The Training and Demonstration program – featuring 130-plus hours of new technologies demonstrated in the dockside waters, onboard vessels and in the classroom – is also now live and can be viewed here>
The sessions will allow visitors to see tomorrow's world today and meet the experts behind cutting-edge technology in an ocean environment.
Highlights include:
The latest in autonomous vehicle underwater monitoring from EvoLogics;
Next generation ROVs from Saab Seaeye, Oceanbotics and Deep Trekker;
Maritime Robotics' collision avoidance systems;
Advances in AUV technology from BeeX, with a vehicle that can autonomously inspect platform structures using a positioning system from Sonardyne.
Inside the exhibition, visitors will be able to see pioneering developments across the ocean technology sector and find solutions to shape the future of their business.
Register for free at www.oceanbusiness.com>
Key industry players, including Teledyne Marine, Kongsberg Marine, Planet Ocean, and AAE Technologies, among many others, will be showcasing products and services, all with a focus on fast changing technology.
Ocean Business 2023 will also host a one-day, free-to-attend conference – on top of a series of associated, on-site meetings – with a line-up of the industry's brightest minds addressing the key issues of the day.
Also, for the first time, the world's only conference dedicated to marine electromagnetics – MARELEC – will run alongside Ocean Business. Delegates will hear from eminent scientists, engineers and academics of the progress made in the past four years in the fields of geophysics, geotechnical engineering, oceanography and naval warfare.
The Ocean Careers program is also back for 2023, offering students a chance to connect with potential employers and gain valuable insights from industry professionals.
Cheri Arvonio, Event Director at show organizer Diversified Communications, said Ocean Business offered an unbeatable backdrop for doing business, hearing industry updates and sharing ideas: "As the countdown begins to Ocean Business 2023, we look forward to welcoming the international ocean business community back to Southampton in April. We are delighted with the response from exhibitors and we have high hopes that this enthusiasm will be matched by registrations.
"Ocean Business provides a platform to forge relationships and grow your business network and we are confident that this year's event will mirror the passion, pace and creativity of the sector and live up to its reputation as the perfect meeting place for the ocean industry."
Register for free at www.oceanbusiness.com>
---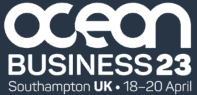 Ocean Business
April 18-20, 2023
National Oceanography Centre, Southampton, UK