The newly released FDG50F, by FlyDragon Drone Tech, is a high-performance vertical take-off and landing (VTOL) fixed-wing unmanned aircraft system (UAS), with a payload capacity of 10kgs and a flight endurance of up to 7 hours.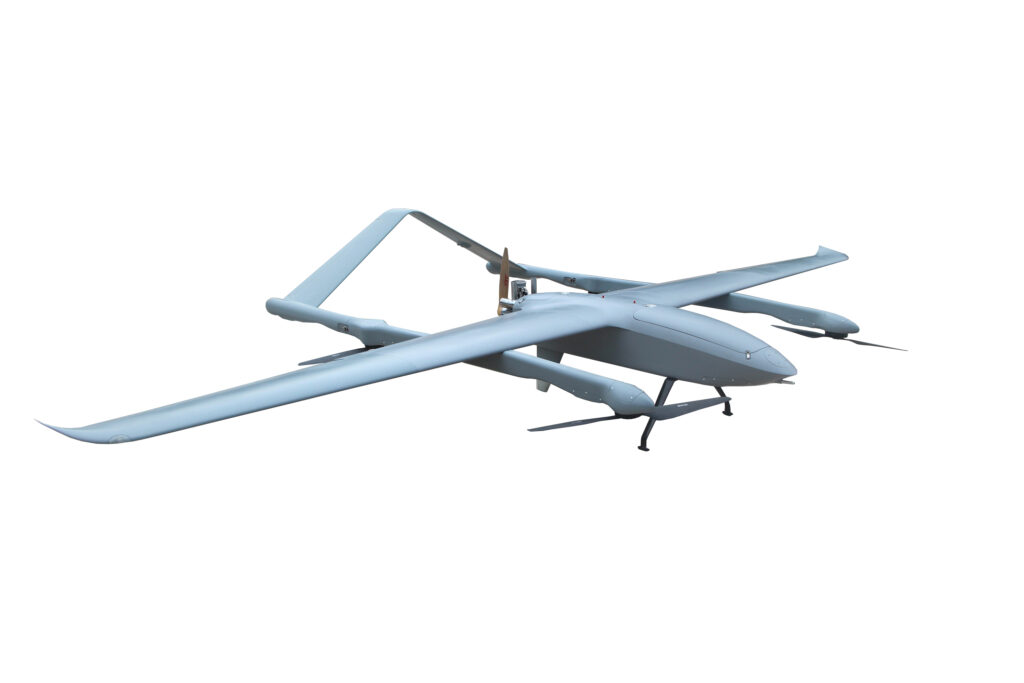 Designed specifically for aerial surveying and surveillance applications, the waterproof platform is designed to meet complex weather and flight conditions, and for unobstructed aerodynamic flight, the main antenna is integrated with the landing gear to reduce drag.
Combining the VTOL advantages of a multirotor, with the extended range of fixed-wing UAV, the FDG50F is a flexible solution to endurance unmanned flight, capable of adapting to various complex take-off and landing conditions.
The aerodynamic modular design can be disassembled without tools, and reassembled in just 3 minutes.
FDG50F Specifications
Standard take-off weight: 50kg
Max. Payload Weight: 15kg
Cruise Speed: 80km/h
Max. Flight Speed: 130km/h
Control radius: 50-100km
Max. Altitude AMSL: 4000m
Max. Wind Resistance: Level 7
FlyDragon Drone Tech is looking for global distributor, contact for further details >>