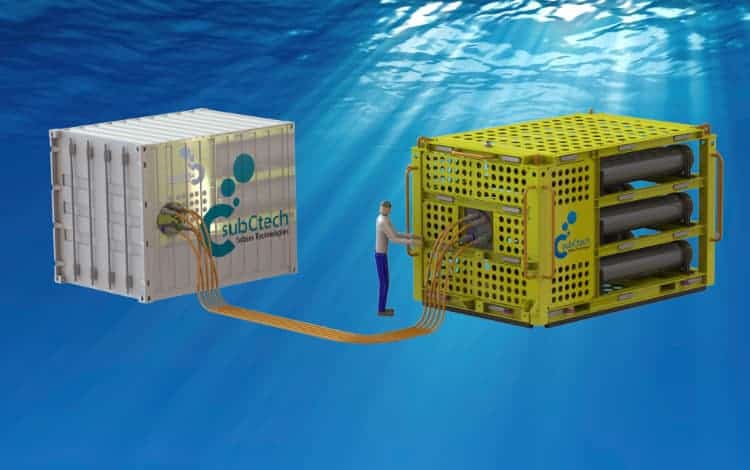 SubCtech has announced the release of a first-of-its-kind subsea Energy Storage System (ESS), known as Battery Storage Skid – BSS.
According to SubCtech, this new underwater lithium ion battery storage system is currently the world's largest and only Li-Ion battery for subsea applications.
The BSS consists of 12 x 100 kWh battery modules hulled in Super Duplex pressure housings, which provide 1 MWh for offshore oil and gas production.
This 22 ton battery is anchored in the subsea-bed with ships and Remotely Operated Vehicle (ROV) support and can be moved on the landside by forklifts or cranes.
The construction of the frame has been certified according to international standards by DNV as a Portable Offshore Unit.
SubCtech believes its new system offers great backup opportunities for subsea applications.