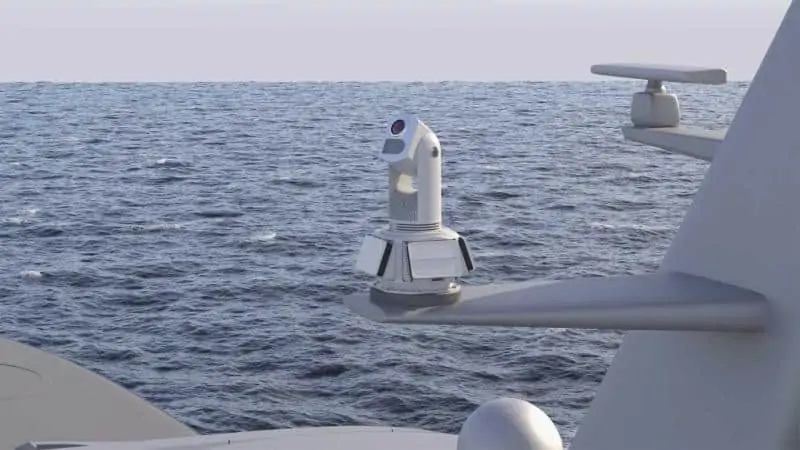 MARSS has launched NiDAR CUAS COMPACT, the latest addition to its range of Counter Unmanned Aerial Systems (CUAS) technology, at METSTRADE Amsterdam 2022.
According to MARSS, the NiDAR CUAS COMPACT is an out-of-the-box air surveillance system, offering the latest in CUAS capabilities for reliable threat detection, classification and protection against drones and unmanned systems. NiDAR systems are currently being used to protect assets and people across various landscapes including cruise and yacht, critical infrastructure, operating bases and civilian urban environments.
Designed for use on mobile platforms including ocean vessels and superyachts, NiDAR CUAS COMPACT has gained positive interest from the maritime sector, and is currently being delivered on a 120m+ project. The system is also suitable for static and mobile applications on land.
Compact in size, NiDAR CUAS COMPACT is designed to bring the best of MARSS' drone and threat detection technology into versatile units.
"Utilizing the intelligent and intuitive NiDAR CORE, our CUAS COMPACT supports operational efficiency with technology that is more robust, mobile, and concealed than ever before, for protecting you against UAS without compromise," said Frederik Giepmans, Group Business Unit Director at MARSS.
Mitigating false alarms, with data captured from a combination of state-of-the art RADAR, IR cameras and radio frequency monitoring, NiDAR's Hybrid Intelligence is able to accurately classify and determine what objects are threats and how best to respond.
Advanced features include:
Radars for 360° surveillance up to a radius of 2km UAS detection
State-of-the-art PTZ camera, feeding visual data for threat classification and immediate alerts
Radio Frequency surveillance for the detection and classification of controlled units such as drones, quadcopters and other UAS
NiDAR CORE is the AI-powered IoT platform at the heart of all MARSS solutions. Featuring proprietary Hybrid Intelligence technology, NiDAR CORE's modular system integration platform uses a multi-layered approach, fusing a collection of sensors in order to accurately and rapidly detect and neutralize potential threats.
Find suppliers & manufacturers of Counter-UAS & Anti-Drone Technology >>