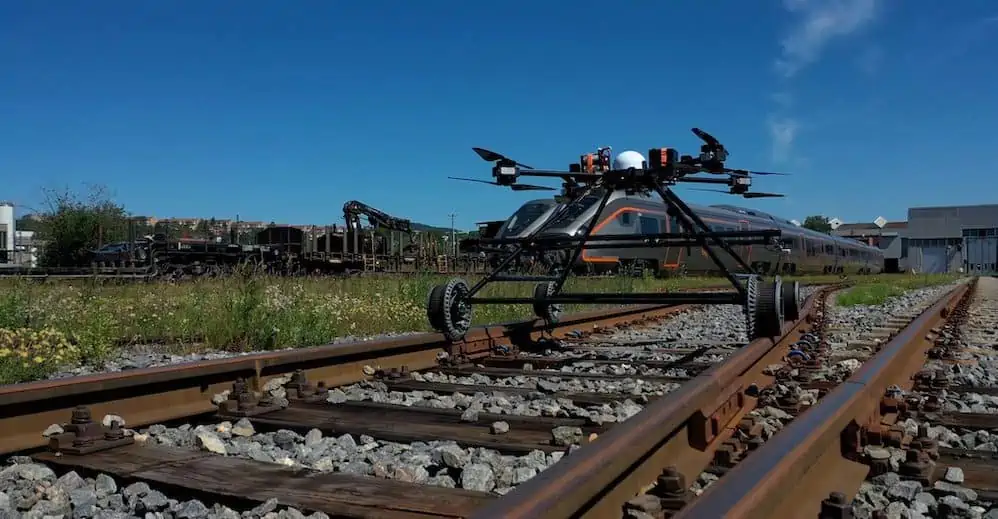 Nordic Unmanned has signed an initial collaboration agreement with BNSF Railway, one of the biggest railway companies in the US, which will test the Staaker Railway Drone for infrastructure inspection and general data acquisition.
One of the main tasks of the project will be to merge the current railway technology with the Railway Drone. According to Nordic Unmanned, the current systems for data acquisition in the railway industry are heavy and require a lot of resources to implement efficiently, hence implementing the Railway Drone will represent an innovative way of collecting data. The drone is a flexible data acquisition platform, and one of the aims of the first-phase contract with BNSF Railway is to further develop the solution and its use cases.
"We are very excited about this opportunity to develop such a unique system together with a leading railway operator, BNSF Railway," said Cecilie Drange, Chief Revenue Officer in Nordic Unmanned ASA. "This is a breakthrough agreement for Nordic Unmanned and the case will help us further increase our presence in the railway industry."
"This contract is a breakthrough for the Staaker Railway drone and for Nordic Unmanned, as it is the first rail customer in the United States. The disruptive nature of the Staaker Railway drone allows clients access to new and improved data regularly. We see a lot of opportunities in the future for this platform, and we are proud to be working with an innovative and forward-thinking corporation such as BNSF Railway," Drange concluded.
Find suppliers & manufacturers of Inspection Drones & UAS >>