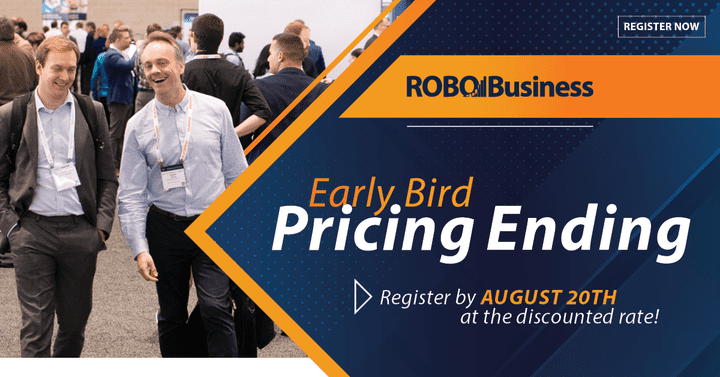 RoboBusiness 2022 will take place October 19-20 at the Santa Clara Convention Center. Since its founding in 2004, RoboBusiness evolved into one of the world's premier robotics business development events. It provides members of the robotics value chain with the deep analysis, informed guidance, and peer networking opportunities they need to transform businesses through robotics innovation.
RoboBusiness keynote speakers include:
Beyond the keynotes and conference agenda, RoboBusiness will provide attendees with more than 100 exhibitors and demos on the expo floor, a career fair, networking receptions and more.
Co-Located Events
RoboBusiness will be co-located with the Field Robotics Engineering Forum, an international conference and exposition designed to provide engineers, engineering management, business professionals and others about how to successfully develop and safely deploy the next generation of field robotics systems for operation in wide-ranging, outdoor, dynamic environments. Check out the current list of speakers, to which more will be added, here> 
Also co-located with RoboBusiness is DeviceTalks West, the one of the premier industry events for medical technology professionals, currently in its ninth year. Both events attract engineering and business professionals from a broad range of healthcare and medical technology backgrounds.
Sponsorship Opportunities
For information about sponsorship and exhibition opportunities, download the prospectus. Questions regarding sponsorship opportunities should be directed to Courtney Nagle at [email protected]