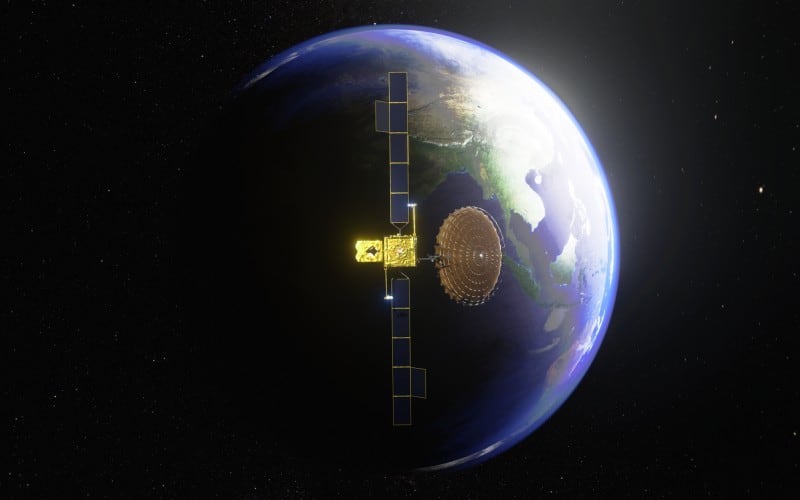 Together with partner companies, Inmarsat will demonstrate future proof, reliable connectivity capabilities at any latitude, longitude or altitude at this year's Farnborough International Airshow, 18-22 July. 
The capabilities on show will cover military solutions for Intelligence, Surveillance and Reconnaissance (ISR), Head of State and VIP connectivity, safety services as well as defense and civil Unmanned Aerial Vehicles (UAVs).
Inmarsat executives will also participate in the conference program during the event, exploring ISR in more depth and setting out smart engineering solutions to inform satellite communications users on how best to utilize future capabilities to remain competitive.
"Reliable, secure communications are critical for successful government and military operations. The governments of more than 90 nations rely on Inmarsat satellite communications for ISR, search and rescue, multi-role transport and Head of State and VIP connectivity while operational. Inmarsat leads the way with flexible, fit for purpose solutions, enabling real time operational capability that meets mission requirements. Our team will be on hand at Farnborough to demonstrate what sets Inmarsat apart from the competition in providing communication certainty for mission critical operations," said Todd McDonell, President, Global Government at Inmarsat."Inmarsat's recent reports exploring space sustainability and public perceptions of space demonstrate we have a lot of work to do in building a global industry-government coalition to tackle orbital debris and access as well as inspiring the general public to appreciate and understand the benefits they receive from space. Farnborough is a great place to begin and we look forward to meeting the aerospace community at the show."
Inmarsat will announce a new Velaris partner during the show to engage the aviation industry, communities and public institutions to raise awareness and acceptance of urban and advanced air mobility. An update on Project Moonlight, offering satellite navigation and communications for lunar missions, will also be provided during the show.
"The Farnborough Air Show is well-known for exploring future possibilities for aviation technologies and Inmarsat will continue this trailblazing with our own innovations alongside our partners," said Anthony Spouncer, Inmarsat Aviation's Senior Director of Advanced Air Mobility. "Working with partners we will showcase the unmatched capabilities of Inmarsat ELERA's global connectivity for uncrewed aerial vehicles as well as demonstrate the positive contributions and possibilities offered by these aircraft to the public."
Visitors to the Inmarsat exhibition (Hall 1 stand 1510) will have the opportunity to meet company representatives to discuss military aerospace successes, such as installation of systems on a Royal Australian Air Force C-130, the adoption of L-MAX in European airspace to provide focused bandwidth on operational hotspots, and the latest in small form factor solutions for the ISR market.