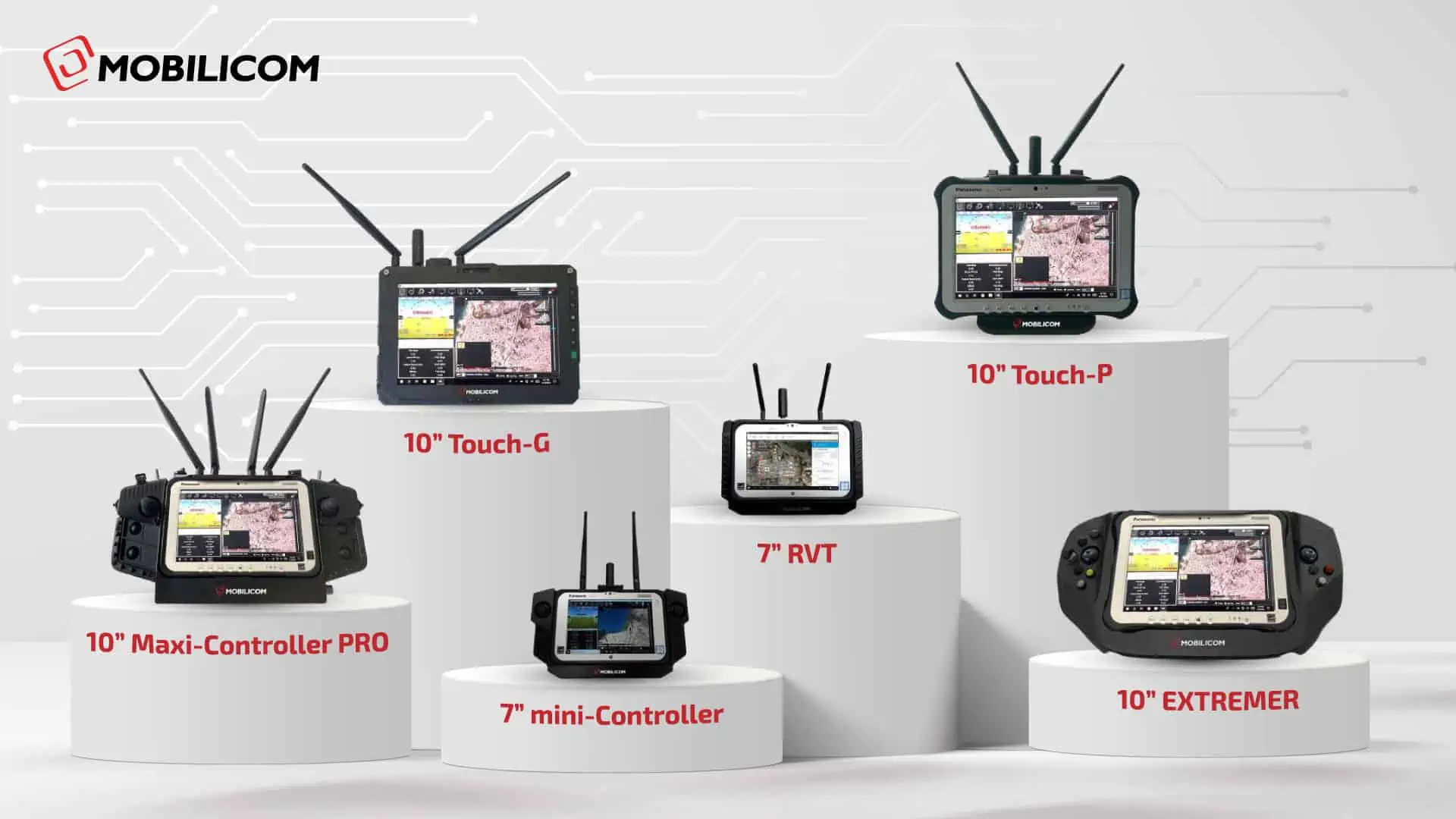 Mobilicom's family of handheld drone and robotics controllers and viewers (remote video terminals) are compact, all-in-one unified solutions for mobile unmanned systems control. Compatible with a wide range of platforms and payloads, the range of 7 field proven terminals enables the control and view of HD low-latency video feeds from UAVs and other unmanned systems.
Field proven terminals suited to an extensive variety of unmanned applications including drones, robotics and UAS (unmanned aerial systems), Mobilicom's mobile controllers incorporate lightweight, ruggedized design with state-of-the-art ground control solutions. Available with 10" and 7"screens, all of Mobilicoms mobile, tactical ground controllers and viewers provide:
A unified All-in-One solution (control station, data link, ICE Cybersecurity suite, battery & charging, ruggedized tablet)
The ICE Cybersecurity suite (Protection layers for Communication, Platform and Data)
Support for embedded data link or external data link operation
Field swappable batteries and screens
Support control and telemetry for drone/robot, sensors & payload operation
As well as optional customization designs, interfaces are available to enable connection to external screens, video, hard disks, telemetry, etc. All of Mobilicom's mobile tactical controllers are NDAA compliant (National Defense Authorization Act) and enclosures are IP65 Rated.