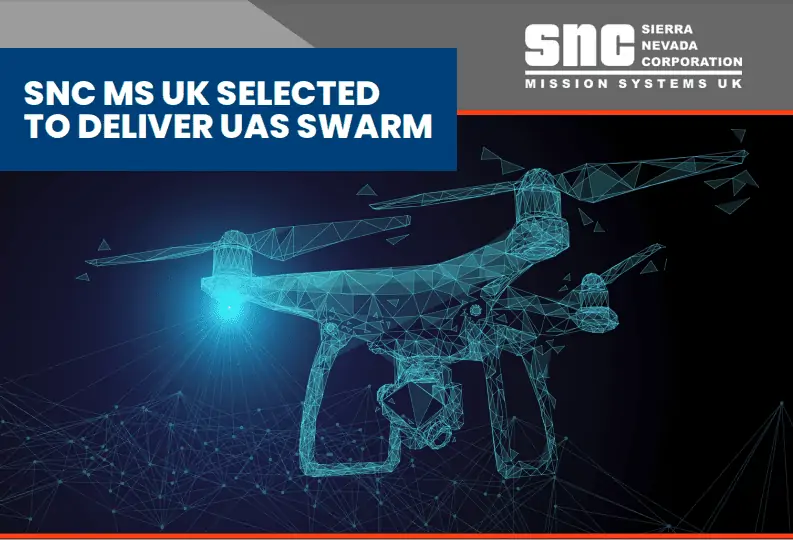 Sierra Nevada Corporation Mission Systems UK, LTD. (SNC MS UK) has been selected by the UK Ministry of Defence (MoD)'s Future Capability Group to provide an Unmanned Aerial System (UAS) swarm resupply system for testing as part of the Connectivity of Disparate Remote Autonomous Systems program.
SNC MS UK will leverage advanced technology from SNC and partner, Kutta Technologies, to deliver eight open architecture UAS platforms. The UAS utilizes Kutta's Unified Ground Control Station software application, providing a unified UAS command and control interface that seamlessly scales across different hardware devices and operating systems.
The new UAS platform also includes SNC TRAX software to offer complete Command, Control, Communications, Computers, Intelligence, Surveillance and Reconnaissance (C4ISR) interoperability across disparate networks. SNC TRAX is a platform-agnostic tool, enabling data exchanges across all connected battlespace domains for improved safety, situational awareness and decision making. SNC TRAX is operationally deployed across military services worldwide for Joint All-Domain Command and Control (JADC2).
The UAS swarm will be used for resupply, with the ability to carry payloads of up to 68kg in all weather conditions, with autonomous behaviors to reduce operator burden and enhance safety for takeoff and landing.