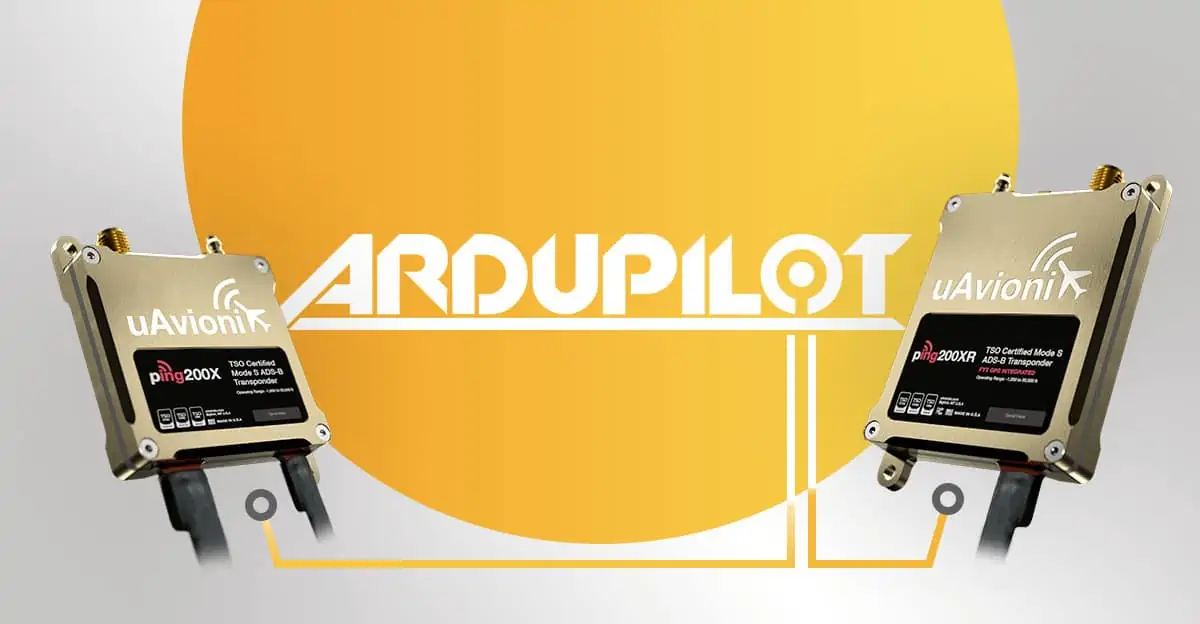 uAvionix has confirmed that users of commonly adopted drone autopilot platforms such as CubePilot, Pixhawk, and George can now seamlessly integrate the uAvionix ping200X Technical Standard Order (TSO) and ping200XR transponders into their platform.
The latest versions of Mission Planner and ArduPilot now allow for native control of the uAvionix ping200X TSO and ping200XR, enabling operators to easily integrate a certified transponder and Mode-S / ADS-B solution into their UAS (unmanned aerial system) platform with minimal setup involved.
As the UAS industry's smallest and lightest TSO-certified Mode-S / ADS-B transponders, ping200X and ping200XR have been adopted by many OEMs and operators as the means of compliance to operate in transponder-mandated airspace. This new capability enables a seamless experience to retrofit equipage or for operators seeking to replace older, heavier or non-certified transponders under the uAvionix Trade-up to Certified program. Under this program, ping200X is eligible for a substantial trade-in credit for those needing to upgrade their non-certified Mode-A/C/S or ADS-B transponder, seeking to operate in transponder mandated airspace, on a flight plan, on a BVLOS waiver, IFR or to support their type certification efforts.
ArduPilot-based autopilot users can simply connect their uAvionix transponder to their communications port and ensure their mission planner and autopilot are running the latest software / firmware. Following a simple install, basic control of ping200X and ping200XR transponder power, squawk, flightID and ident can be done directly from the ArduPilot transponder tab for an easy user experience.
To find out more, visit the ping200X documentation page on uAvionix' website.