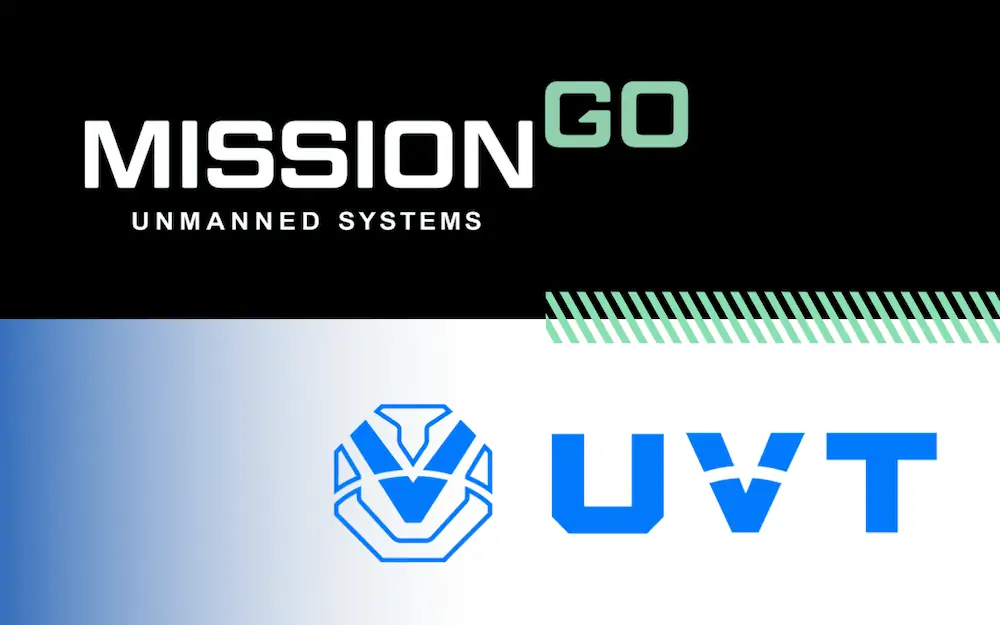 MissionGO Unmanned Systems is partnering with Unmanned Vehicle Technologies, LLC (UVT) to offer advanced Unmanned Aerial Systems (UAS) services across the United States. 
UVT offers a trusted source of drone and robotics dealers in North America and helps organizations find the right drone solution for their UAS operation.
"MissionGO has recommended UVT to our training clients looking to purchase drone products for years," says Rodney Manuel, MissionGO's UAS Training Lead. "We are excited for the opportunity to work alongside the best in the business and bring MissionGO's turnkey UAS startup program to UVT's program offerings."
"Drones are rapidly becoming the most useful tool in a broad variety of industries," said Joe Piazza, MissionGO's Utilities & Infrastructure Lead. "Finding the right drone and the right provider to fit your program will maximize your return – and UVT offers the no-nonsense team you need to find all the right pieces."
Over 2,400 agencies have trusted UVT with their public safety drone fleets and over 160,000 miles of utility lines have been inspected by UVT's drone solutions.
"MissionGO is excited to pair our expert team and services to continue ensuring mission success across the United States. Our organizational values align too perfectly for this partnership not to be a success," said Chris Corgnati, President of MissionGO. "Safety, sustainability, and scalability are core components of both MissionGO and UVT."
"MissionGO provides a full suite of products and services that complement UVT's current catalog well," said Chris Fink, Founder & CEO of Unmanned Vehicle Technologies. "Including detailed, comprehensive, and professional resources like their Field Operations Manuals and customized training packages, this partnership benefits both new and current customers."
Starting in Summer 2022, MissionGO's UAS Training for public safety will be offered through UVT as a white glove, full-service training startup for First Responders looking to build a UAS program.
MissionGO will also offer flight contracting services to utilities and infrastructure companies looking to start their drone program off with immediate results from qualified crew.