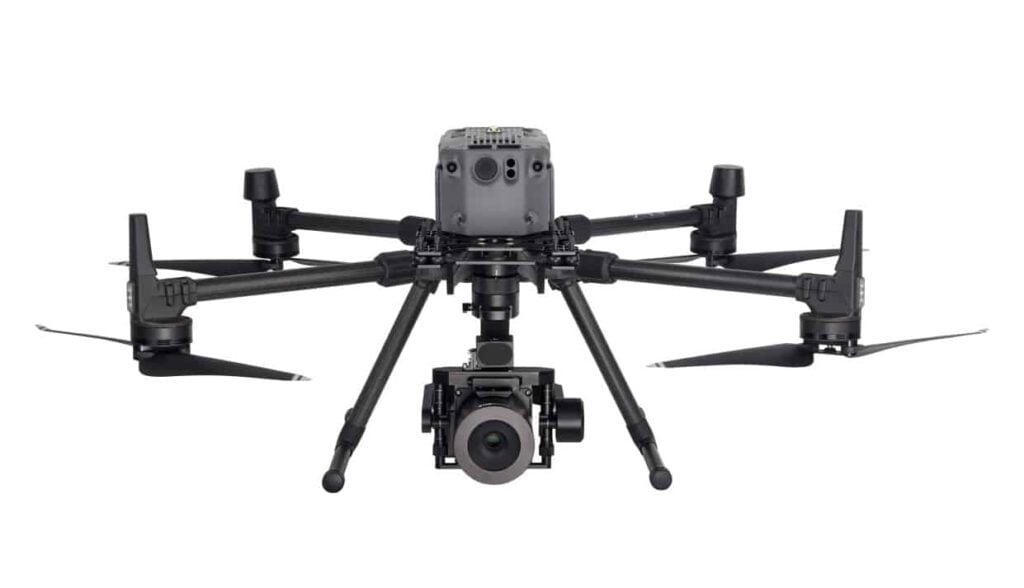 Phase One has selected Globe Flight GmbH as a reseller for the company's range of unmanned aerial vehicle (UAV) imaging solutions in Germany and Austria. Based in Barbing, Germany, Globe Flight plans to make the Phase One P3 DJI M300 payload a centerpiece in its comprehensive drone offerings for inspection, surveying, and other geospatial applications.
The Phase One P3 payload addresses the commercial need for a high-resolution drone imaging solution that can cover a large surface areas quickly and safely. The P3 enables Globe Flight to offer its customers a complete fully integrated drone solution for the first time.
Globe Flight's existing comprehensive solutions include DJI sales and maintenance, product testing, regulatory advice, and pilot training. Globe Flight has traditionally equipped customers with DJI drones for use in inspection, surveying, agriculture, and others. The firm expects the P3 will expand these applications into the following specific areas:
Inspection: Powerlines and power masts, wind turbine, bridges, railroad tracks, roads, building facades and roofs, oil and gas facilities (including flare towers), cellphone tower, solar panels, dams, digital twins
Surveying: High-accuracy and wide-area mapping
Agriculture: Phenotyping, precision agriculture
The P3 DJI M300 is a plug-and-play system ready to fly on a DJI Matrice 300 drone with a user-selected option of either the Phase One iXM 100MP or 50MP camera mounted on a new gimbal with integrated laser rangefinder. Phase One offers other drone payloads including versions for MAVlink supported drones and the DJI M600 Pro. All are designed primarily for fast, efficient, and safe inspection of critical infrastructure, yet versatile enough to handle any end user application.
The high-resolution medium-format metric Phase One iXM cameras have four RSM lens options and boast a dynamic range that guarantees sharp image collection in high-contrast or low-light environments. The variety of lens options ensures large surface areas can be captured with millimeter-level detail – even at safe distances from the asset. The new gimbal with the integrated laser rangefinder ensures precise and fast focusing on every shot, eliminating blurry and out-of-focus images, so that large features can be covered in fewer images and shorter missions.
Carsten Wieser, Area Sales Manager for Central and Northern Europe at Phase One, commented: "Our P3 DJI M300 payload is a perfect complement to Globe Flight's existing products because it opens the door to millimeter-level imaging that was not available with other UAV camera systems. The P3 will appeal to Globe Flight's current customers and attract additional users in inspection sectors requiring extremely detailed drone images to inspect their infrastructure."
Anselm Doetterl, Globe Flight's Enterprise Sales Manager, said: "We are thrilled about this partnership with Phase One as it enables us to offer our customers a fully integrated, ready-to-fly solution with the P3 DJI payload. We are looking forward to the big, bright, positive future for both companies, and we will be able to tackle new markets together, as new use cases are emerging every day in rail networks, transportation corridors, and agriculture."