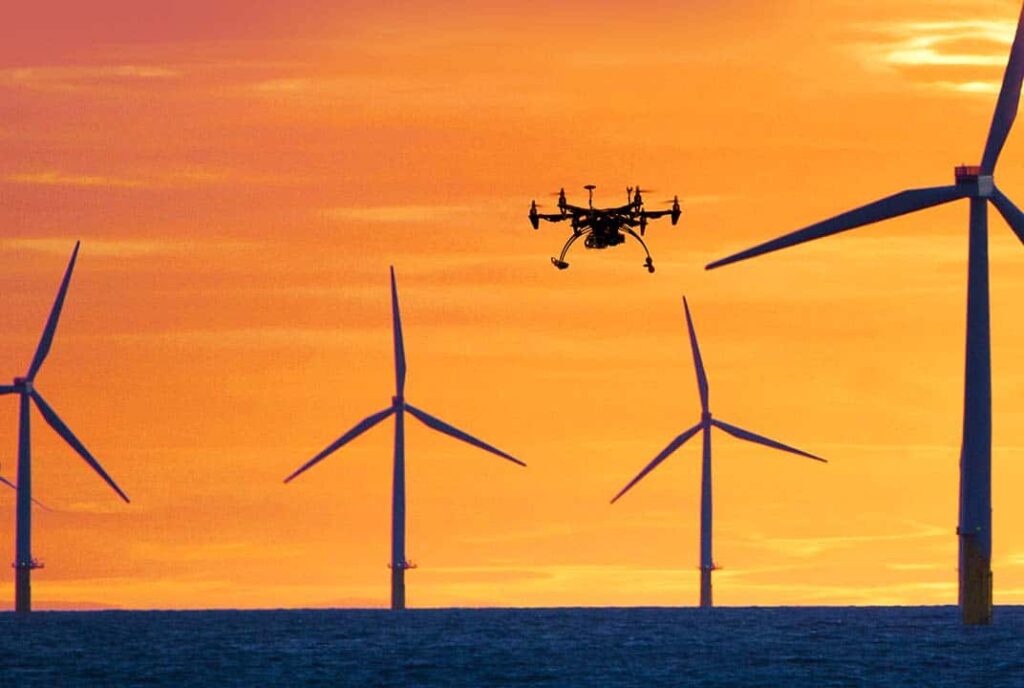 Inmarsat has expanded the partner network for its Velaris BVLOS (beyond visual line of sight) drone connectivity solution with the addition of Harvest Technology Group, an Australia-based specialist in ultra-low bandwidth livestreaming technology. The combination of Velaris with Harvest's Network Optimised Livestreaming technology will allow commercial UAV (unmanned aerial vehicle) operators to securely stream high-definition (HD) video, images, voice and data in real-time to decision makers across the world, while utilising just a fraction of existing bandwidth resources.
The ability to stream aerial footage and important sensory data allows UAV operations to be managed remotely, with an 80% reduction in data usage on existing networks. In addition to enhancing critical decision-making, this will also limit the risk of placing personnel in dangerous or costly environments, both in industry settings and in supporting emergency rescue, disaster relief and crisis response efforts.
With Harvest's solution, the entire remote inspection or response team, clients and any necessary third-party can securely join live UAV operations. Whether in a control room back at base, in their offices watching on their laptops, or even working from home, the team can see developments happening in real-time to offer resolutions, operational direction, and control.
Velaris is powered by Inmarsat's ELERA global satellite network, which delivers highly reliable and flexible global connectivity, with full global redundancy and unique resilience in all conditions. ELERA capabilities will be enhanced further with the upcoming addition of Inmarsat-6 satellites, the first of which (I-6 F1) was launched successfully in December 2021. The L-band capacity on each I-6 satellite will be substantially greater than Inmarsat's 4th generation spacecraft and, among other enhancements, delivers 50% more capacity per beam in addition to unlimited beam routing flexibility. This builds on the launch of new possibilities through ELERA in L-band that, together with Global Xpress and forthcoming low earth orbit and terrestrial networks, comprise Inmarsat's multi-dimensional network ORCHESTRA.
Anthony Spouncer, Inmarsat's Senior Director of UAVs & Unmanned Traffic Management (UTM), commented: "Inmarsat's Velaris Partner Network is focused on unlocking ground-breaking innovation and capabilities for the commercial UAV market. We are delighted to welcome Harvest Technology Group as the latest member. Its rugged and reliable HD livestream video and command and control (C2) data technology with advanced security and encryption, will play a key role as part of our vision for a world-class UAV ecosystem. This is a major step forward in the programme and reinforces Inmarsat's position as a catalyst in this fast-growing industry."
Paul Guilfoyle, Harvest Technology Group's Group CEO, said: "We are excited about bringing together the unique individual strengths of Harvest Technology Group and Inmarsat to benefit customers in the commercial UAV market. As part of the Velaris Partner Network, we will deliver an innovative, world-class solution that combines our top-tier security, encryption and data transfer with the seamless global connectivity offered by Inmarsat's Velaris. And together, we will also continue to develop additional game-changing capabilities to support the rapid growth expected in this industry over the coming years."