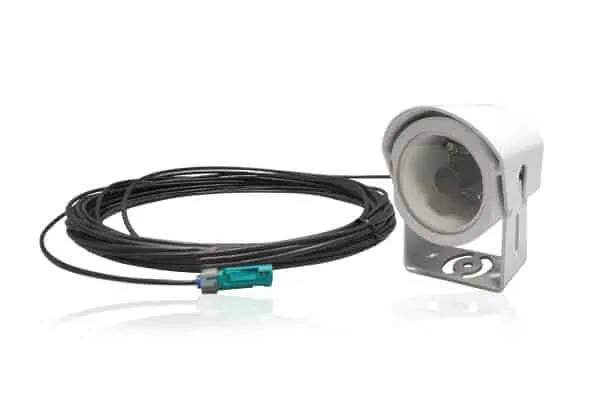 e-con Systems has launched STURDeCAM25, a Full HD GMSL2 color global shutter camera with an IP67 enclosure that ensures protection from dust and water. STURDeCAM25 is the latest introduction in e-con Systems' STURDeCAM series characterized by products with IP rated rugged enclosures.
STURDeCAM25 is a multi-camera solution based on the AR0234CS sensor from ON Semiconductor, with the ability to integrate up to 6 cameras. It comes with an onboard Image Signal Processor (ISP) which is tuned to achieve the best quality image output from the sensor.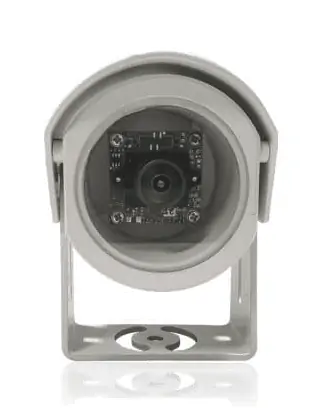 The global shutter efficiency of the camera helps to capture sharp images of moving objects without any shutter artifacts. Its large pixel size of 3.0µm and high Signal to Noise Ratio (SNR) help in producing exceptionally clear and sharp images with less noise even in challenging lighting conditions. The IP67 enclosure of this camera makes it suitable for use in harsh industrial conditions by protecting it from water, dust, temperature variations, as well as shocks and vibrations. It also has effective antifogging capability.
STURDeCAM25 also comes with the GMSL2 interface making it possible to reliably transmit video data using coaxial cables up to a distance of 15 meters with very low latency. The camera is also capable of streaming uncompressed video data at 120 frames per second which helps to reduce motion blur.
A combination of color global shutter, IP67 enclosure, GMSL2 interface, multi-synchronization support, and high-performance ISP makes this camera suitable for smart traffic systems, robotic arms, patrol robots, delivery robots, goods-to-person robots, and agricultural robots.  
This synchronized multi-camera solution comes with the ability to integrate up to six STURDeCAM25 cameras into a single Jetson system. The multi-camera system offers 3D vision, depth mapping, and 360 degree view capabilities for proximity and obstacle detection.
Designed and developed to work with the NVIDIA platform, STURDeCAM25 has off-the-shelf support for the Jetson development kit and Connect Tech's Rogue platform based on Jetson AGX Xavier, Rudi AGX platform based on Jetson AGX Xavier, and Rudi NX platform based on Jetson Xavier NX. This enables rapid prototyping and faster deployment of vision enabled products.