Global Aerospace, industry-leading provider of commercial UAS insurance in the US, has partnered with Unmanned Systems Technology ("UST") to demonstrate their expertise in this field. The new 'Silver' profile gives details of both annual and intuitive on-demand drone insurance, designed for drone operators, UAS manufacturers, distributors and suppliers.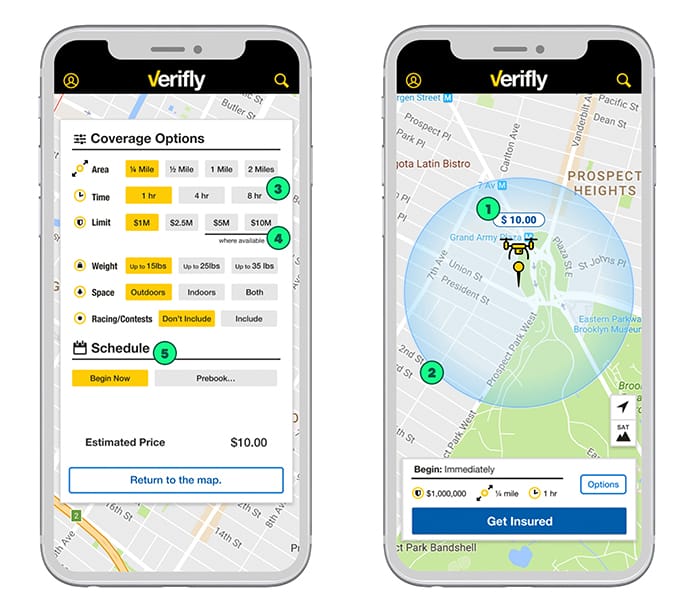 Drone Liability Insurance
Trained to understand the risk profiles associated with aerial unmanned systems (UAS) Global Aerospace underwriters can determine UAS insurance requirements associated with both commercial and professional flight.
Policies can protect the entire system, including payloads and ground equipment and related equipment such as thermal cameras, multispectral and LiDAR equipment, controllers and carrying cases, can also be insured.
Standard annual policies can include:
Third Party Liability
Fly Anytime, Anywhere Around the World
$5,000 Medical Expense
Premises Liability
Automatic Coverage for Additional Insureds
Contractual Liability up to Policy Limit
$100,000 Fire Legal Liability
$5,000 Bail Bonds
Any Qualified Operator
Coverage for Hijack and Malicious Damage
Additional insurance options are available to cover eventualities such as unintentional privacy violations, damage to equipment, spare parts and coverage for rented drones and payloads.
On-Demand Drone Insurance
Teaming with Thimble, Global Aerospace are able to provide on-demand drone insurance via the Verifly app, insuring up to 8 hours of flight time on-demand, including drone liability insurance to cover injury to both people and property.
Using mapping and real-time technology, UAS operators can also use the Verifly app to get advice regarding potential flying risks and to instantly purchase third party drone liability insurance for up to one, four or eight hours.
To find out more about Global Aerospace, UAS Insurance and on-demand drone liability insurance, please visit their Profile Page.