International satellite communications (SATCOM) services provider Intelsat has released an eBook that explores the requirements and solutions for reliable, high-speed communications and connectivity in complex border environments. Download your copy >
Border control teams, whether on land, at sea or in the air, require a dynamic connectivity solution that supports two-way voice, full-motion video, high-speed data transfers, as well as intelligence, surveillance, and reconnaissance (ISR) applications. And they often need it in remote and hard-to-reach places not served by terrestrial infrastructure.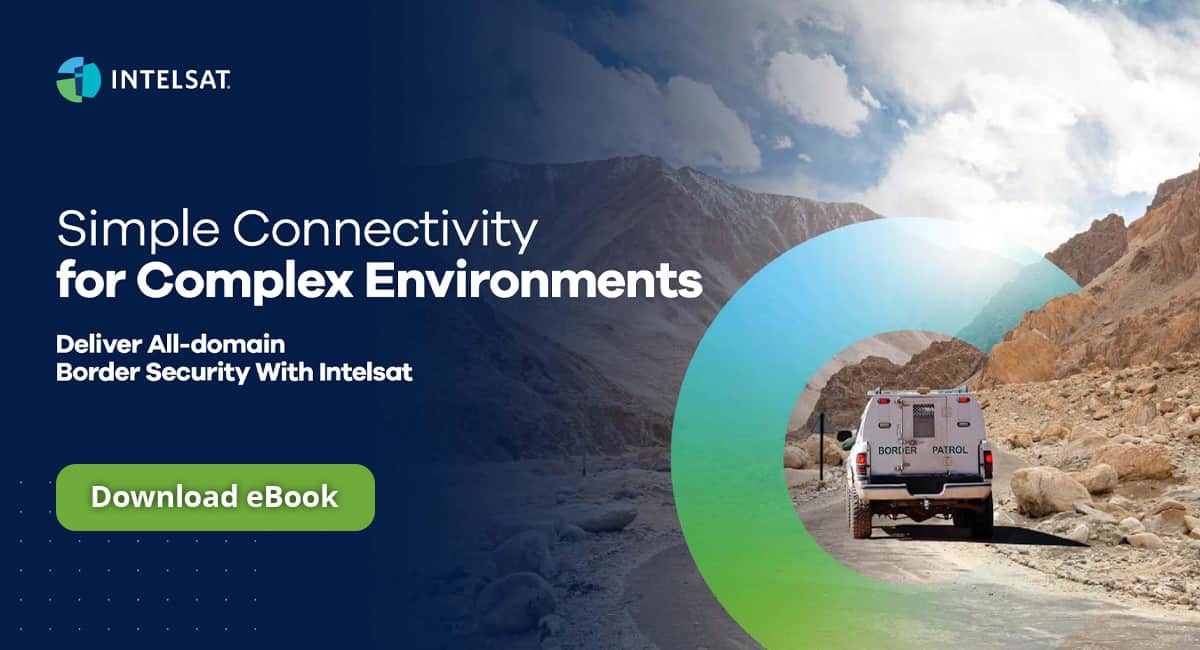 The eBook covers:
The mission-critical importance of reliable connectivity for multi-domain challenges
The future of border security: emerging communications and networking trends
An introduction to Intelsat's integrated border security service solutions
Use cases covering land border monitoring, coastal operations and airborne connectivity for UAS and surveillance aircraft.