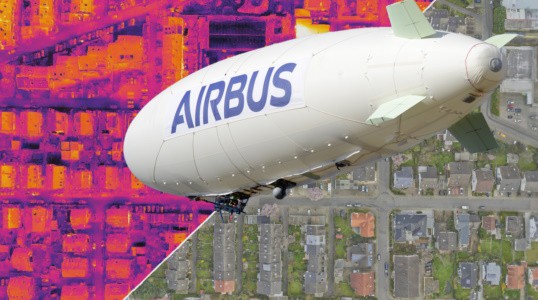 Phase One has released a case study showing how its iXM-100 camera has been integrated into the Airbus Defence and Space ALTAIR airship. ALTAIR is an autonomous unmanned zeppelin that can fly in cities and over crowds, and has been used to generate high-definition thermal 3D models using a combination of infrared (IR) and RGB data captured simultaneously.
Read the full case study on Phase One's website
The case study covers:
The mapping payload setup for the ALTAIR airship
The benefits of using an autonomous airship for urban mapping
How large-area thermographic data acquisition can be used to achieve energy-saving targets
How the combination of both Electro-Optical (EO) and IR 3D models opens up new applications for infrared data
To find out more about how Phase One's drone camera solutions can be used for high-definition 3D mapping, read the full case study on Phase One's website.