Europe's largest maritime unmanned systems operational experimentation exercise NATO REP(MUS) 21, saw AeroVironment, Inc. complete a successful maritime demonstration of a Puma 3 AE small Unmanned Aircraft System (sUAS) and Switchblade 300 tactical missile system Sensor-to-Shooter (S2S) capability.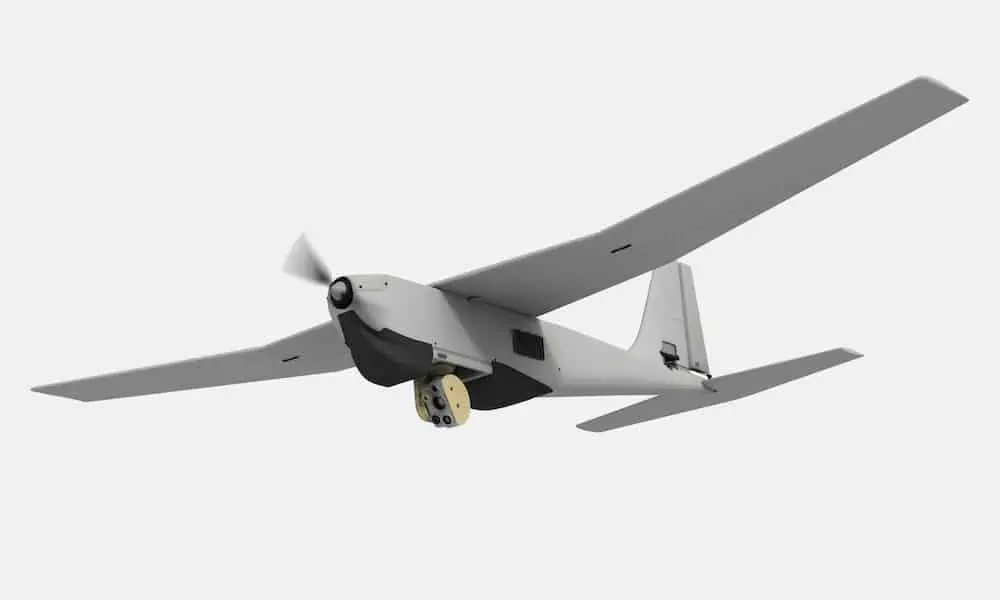 Hosted at the Portuguese Navy Center for Operational Experimentation in Troia in September, the experimentation was part of a U.S./U.K. Interoperability to Interchangeability (I2I) initiative using unmanned systems.
A key component of the exercise was demonstrating the interoperability of multiple U.S./U.K. control system capabilities to facilitate the transfer through the Puma 3 AE comm relay connection of tactical control and planning tasks of interchangeable, cross-domain assets.
This successful demonstration was the result of combined and coordinated efforts of coalition and industry partnerships including:
The Naval Information Warfare Center's C-SCAPE Common Control System (CCS)
The Naval Undersea Warfare Center's CaSHMI system
The U.K. Ministry of Defense's MAPLE command and control system
AeroVironment's Crysalis ground control system connected to the varied control systems utilizing a new STANAG 4586 Level 4 interface
Plus Unmanned Surface Vehicles (USVs), Unmanned Underwater Vehicles (UUVs) and manned surface ships from additional NATO allies. The U.S. delegation was led by NAVSEA's Program Executive Office for Unmanned and Small Combatants.
Launched from the USNS Carson City, Puma 3 AE UAS served as an Intelligence, Surveillance and Reconnaissance (ISR) and targeting asset during the S2S exercise. Post launch, control of the Puma 3 AE was transferred to C-SCAPE, which was acting as the CCS on the USNS Carson City for this mission segment. Using its high-resolution Mantis i45 payload, the Puma 3 AE was used by military operators from the Maritime Operations Center (MOC), located in Troia, to positively identify the moving exercise target of interest. The target location was then digitally transferred from Puma 3 AE to a Switchblade 300 via S2S prior to its launch. The S2S functionality was witnessed by U.S. Navy personnel only.
As a demonstration of interchangeability, Switchblade 300 was then launched from a U.K. USV, the Maritime Autonomy Demonstrator for Operational eXperimentation (MADFOX), and automatically flew to the fast-moving target using the coordinates provided. Once the target was in the field of view of Switchblade 300's optical sensors, the Switchblade 300 mission operator confirmed the target and engaged. During final target approach, Switchblade 300 was waved off just prior to actual engagement of the exercise target to effectively display its patented wave-off capability. Once the exercise was completed, the Puma 3 AE was autonomously recovered back onboard the USNS Carson City via the Precision Recovery System (PRS) demonstrator while the ship remained underway and on course.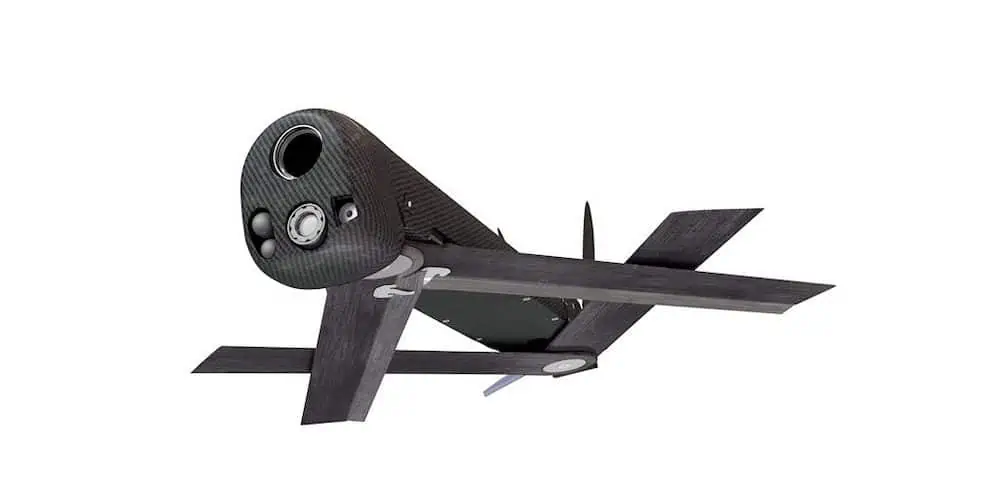 "The system launch from MADFOX was a U.K. first, demonstrating the potential of USVs for lethal and other payloads; crucially, the whole serial was commanded, enabled and facilitated using information provided by uncrewed systems," said Commander Antony Crabb, Royal Navy, NavyX Experimentation Team Leader. "It is a significant step for I2I, the sensor-to-shooter capability and interoperability."
"This demonstration proved AeroVironment's sensor-to-shooter solution dramatically elevates operator situational awareness, reduces engagement timelines and reduces the chances of mis-targeting," said Charles Dean, AeroVironment vice president for global business development and sales of UAS. "It also deemed relaying missions and surveillance data between U.K. and U.S. planning systems as effective and successful and demonstrated the maturity of Puma 3 AE's capabilities for broad naval adoption."
Dean added, "Particularly, the new STANAG 4586 Level 4 compliant interface for Crysalis GCS to connect AeroVironment small UAS with large naval vessel Tactical Control Systems and the Puma 3 AE Precision Recovery System, allowing autonomous aircraft recovery for larger vessels while continuously underway."
Subsequent REP(MUS) 21 demonstrations connected the U.K.'s MAPLE command and control system to an airborne Puma 3 AE, allowing full control of both the aircraft and its i45 payload as MAPLE commanded. Both Puma 3 AE and Switchblade 300 flight operations regularly involved aircraft handoffs between control stations on the USNS Carson City, MADFOX, the Troia beach FOB, and the MOC at Troia base operations.
AeroVironment's participation and contributing fielded Puma 3 AE and Switchblade 300 systems impacted the exercise greatly by enabling both U.S. and U.K. control systems to interact through comm relay STANAG 4856 compatibility, cross-domain unmanned capability C2 networking over-the-horizon and combined coalition S2S unmanned response to fast attack threats.
Find manufacturers of Command & Control Technology for Unmanned Systems >>