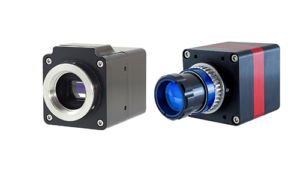 Raptor Photonics, a developer of high-performance cameras, has celebrated its fifteenth anniversary. Set up in September 2006, the company has grown year on year and now sells cameras in over 50 countries around the world to a range of instrumentation companies, government bodies, research labs and universities.
Raptor is a specialist in SWIR camera technology, and the company's solutions are ideal for a wide range of UAV (unmanned aerial vehicle) and robotics applications, including surveillance and low-light day and night-time imaging. The company's cameras can be found in instrumentation systems from the seabed to space, including the ISS, and are used by some of the world's leading research establishments and OEMs.
Raptor has offices in Larne, Northern Ireland and Norcross, Georgia, United States, and works with a variety of channels and distributors around the world to service and support customers.
In celebration of their fifteenth anniversary Raptor Photonics is running a 15% discount promotion – visit their website for further details.