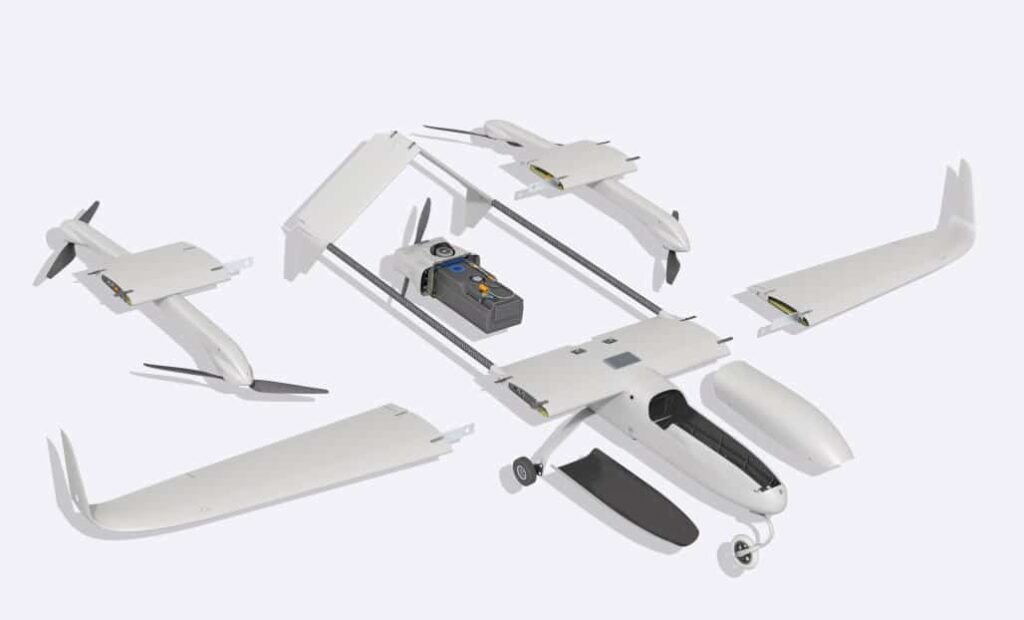 UKRSPECSYSTEMS has introduced the PD platform, a fully customizable modular UAS (unmanned aerial system) solution designed to operate in any environment under harsh weather conditions.
Featuring a robust and lightweight airframe, a powerful engine, and highly reliable communications, the PD platform can be set up in a VTOL configuration, or as a fixed-wing configuration with or without landing gear. The modular design with fast-link locking mechanisms means that no tools are needed to assemble or disassemble the drone, and conversion from fixed-wing to VTOL mode takes only 15 minutes.
A wide range of compatible equipment can be integrated into the versatile PD platform, including gimbals, high-resolution cameras, LiDAR, SAR (synthetic aperture radar), IMSI catchers, and radio repeaters.
To find out more about the PD UAS platform, visit UKRSPECSYSTEMS' website.