Blue Marble Geographics has released a new version of its Global Mapper GIS software program, the Global Mapper v23. This version of the software includes new tools and expanded functionality useful for all GIS professionals.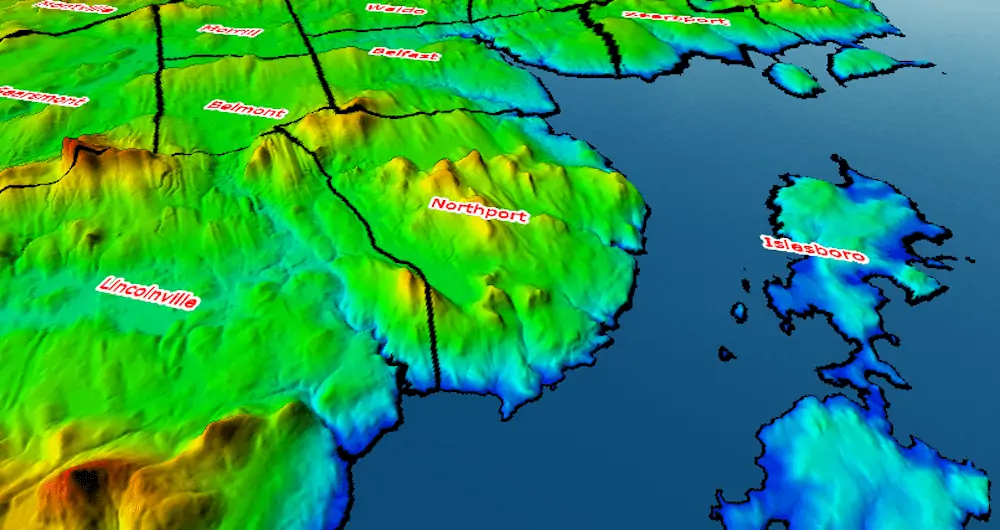 Developed with customers in mind, Global Mapper aims to allow users of any skill level the ability to analyze data and create maps. With the release of a new version of Global Mapper, Blue Marble continues to work with users to create a better GIS program.
A highly requested feature to ease the use of the program, undo and redo functions are now available, complete with a function manager and keyboard shortcuts.
Improving how text labels are displayed in 3D, Global Mapper v23 contains new style options for 3D billboard labels that hover above features in the 3D Viewer and automatically orient to always face the user.
The new version of Global Mapper also contains updated vector styling methods for the creation of choropleth maps. A new vector classification option uses statistical methods with numeric attribute values to better color and style features based on a selected color ramp. Expanding the capability of the Spatial Operations tool, which creates new features derived from the spatial relationships of existing ones, lines, points, and polygons are now able to be used as input and output geometry types.
"This release has some exciting new features that strengthen the usability of the software for spatial data presentation and spatial analysis. Thanks to feedback from our existing users, we have implemented an Undo Manager that remembers nearly all changes to the data and display, and provides flexibility in workflow," says Product Manager Katrina Schweikert.
"With vector data we have added options to classify numerical attributes using statistical breaks in the data, to produce choropleth maps in visually appealing and clear color palettes."