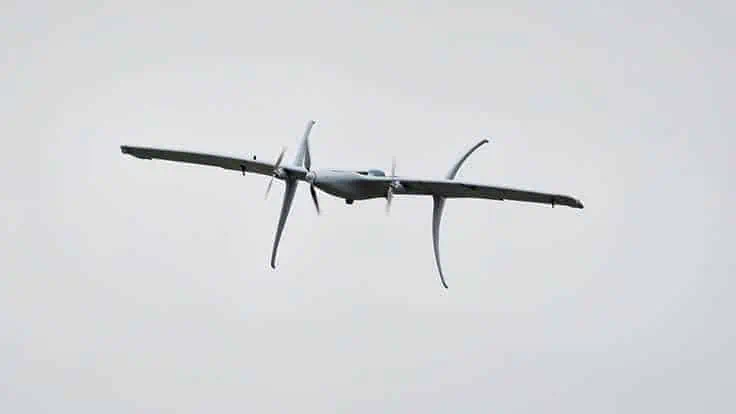 Silvus Technologies' StreamCaster radios have been used by Swift Tactical Systems to enhance the performance of its Swift021 VTOL unmanned aerial system (UAS). The company recently conducted over two dozen flights at the Colorado SLV UAS Test Site to collect data on the high-altitude density performance of the enhanced aircraft and validate its real-world capabilities.
The flights were conducted at density altitudes of up to 10,000 feet over distances of up to 40 miles. Low-level ELOS (Extended Line Of Sight) capabilities and video transmission were tested with the Silvus radios.
As Swift Tactical Systems continues to improve upon the capabilities of the Swift021 UAS, they are able to support longer-range and higher-altitude missions. These extended capabilities are being put to use as Swift Tactical Systems continues to support The Bahamas Ministry of National Security in extending their UAS program, which is designed to provide better support for their police, defense force, and customs operations throughout the island chain.
Alex Echeverria, Vice President of Swift Tactical Systems, commented: "To meet the needs of our customers, we are required to fly in many high-density altitude areas, such as high-elevation, hot and humid regions, and mountainous terrains. These positive performance tests have proven the Swift021 VTOL UAS will take-off, transition, perform with precision, and land accurately at +10,000 ft density altitude. This is a huge step in expanding the flight envelope of the Swift021."
"As temperatures go up, performance will decrease. As altitude goes up, performance will decrease. As humidity in the air increases, performance will decrease. With any of these, performance will be bad, but if you have all of them at the same time, performance will be even worse."
"Silvus StreamCaster radios give us the ability to confidently and reliably stream video and data back to the ground station time and time again, even in challenging conditions and austere environments. So it's nice not to have to worry about that."
Rick Heise, President & CEO of Swift Tactical Systems, said: "Leveraging Swift's 35-year pedigree of advanced vehicles and systems, Swift Tactical Systems offers a complete UAS suite with unmatched flexibility, quality, and safety. In addition, Swift Tactical Systems' diverse portfolio of services and products focused on intelligence, surveillance, and reconnaissance (ISR) to enhance situational awareness. Thus allowing our customers to make better-informed decisions during time-critical missions."