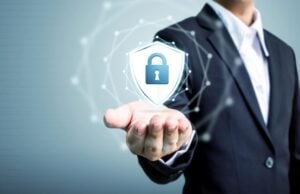 Mobilicom has added to its drone and robotics smart solutions offering, launching the world's first AI-based 360° Cybersecurity system that can detect, prevent and respond to multiple drone/robotics cyber-attacks in real-time without requiring intervention by an operator.
Mobilicom's Immunity Cybersecurity and Encryption (ICE) Cybersecurity Suite has been specifically designed for commercial and industrial drone, robotics and autonomous platforms, and can protect against more than 10 different types of cyber breaches and malicious attacks, including jamming, man in the middle, CPU, server attacks and more. The 360⁰ multi-faceted and multi-layered suite protects the platform, safeguards communication channels, and encrypts collected and transmitted data.
The ICE Cybersecurity Suite leverages Mobilicom's extensive integration experience with more than 70 types of drones, robotics and unmanned platforms. It provides drone and robotics manufacturers with a comprehensive solution to real-world attacks and threats that are increasingly impacting the industry.
Drone and robotics manufacturers can purchase the ICE Cybersecurity Suite as an add-on software licensing module. Mobilicom will also incorporate its Cybersecurity software into its range of end-to-end smart solutions across both the Mobilicom and SkyHopper brands.
Mobilicom CEO Oren Elkayam said: "Already well regarded as innovative providers of end-to-end smart solutions for drones, robotics and autonomous platforms, our first-generation Cybersecurity suite addresses critical safety and security challenges for commercial and industrial drone and robotics operators. As the frequency and severity of drone and robotics cyber-attacks increase, we are first-to-market with an AI-based 360⁰ solution that mitigates current and future Cybersecurity risks and threats.
"Our extensive experience within the drone and robotics market has provided us with deep insights into the unique challenges associated with securely operating industrial and commercial drones. Traditional cybersecurity solutions are not suitable for drone and robotics platforms, which operate outside of central locations, predominantly rely on wireless networks, and are facing multiple unknown threats.
"As disconnected entities, drones are highly vulnerable to cyber-attacks. Security breaches can come in many forms, with some external attacks requiring physical proximity to the drone while others affecting the drone's communication, networking or GPS systems can be carried out remotely. Given our ability to autonomously detect, prevent and respond to these threats in real-time, our ICE Cybersecurity suite will assist drone and robotics operators in avoiding high-profile security breaches like we saw recently during Drone light shows where multiple drones plunging out of the sky, with spectators on boats below.
"Our ICE Cybersecurity offering complements our existing end-to-end smart solutions for the drone and robotics market. It provides new and existing customers with the ability to protect their platforms with industry-leading integrated security on an ongoing basis."
The ICE Cybersecurity suite will be demonstrated at AUVSI XPONENTIAL 21 – the world's largest trade show and conference on unmanned systems, robotics and autonomy.