It's been two years since the last AutoSens in Brussels, but the time is now to reconnect and reunite with the ADAS and autonomous vehicle industry, safely, back in Brussels. To be held at AutoWorld Museum with a fresh agenda of expert panels, technical case studies, an exhibition of demos from technology companies at the forefront of sensors and so much more.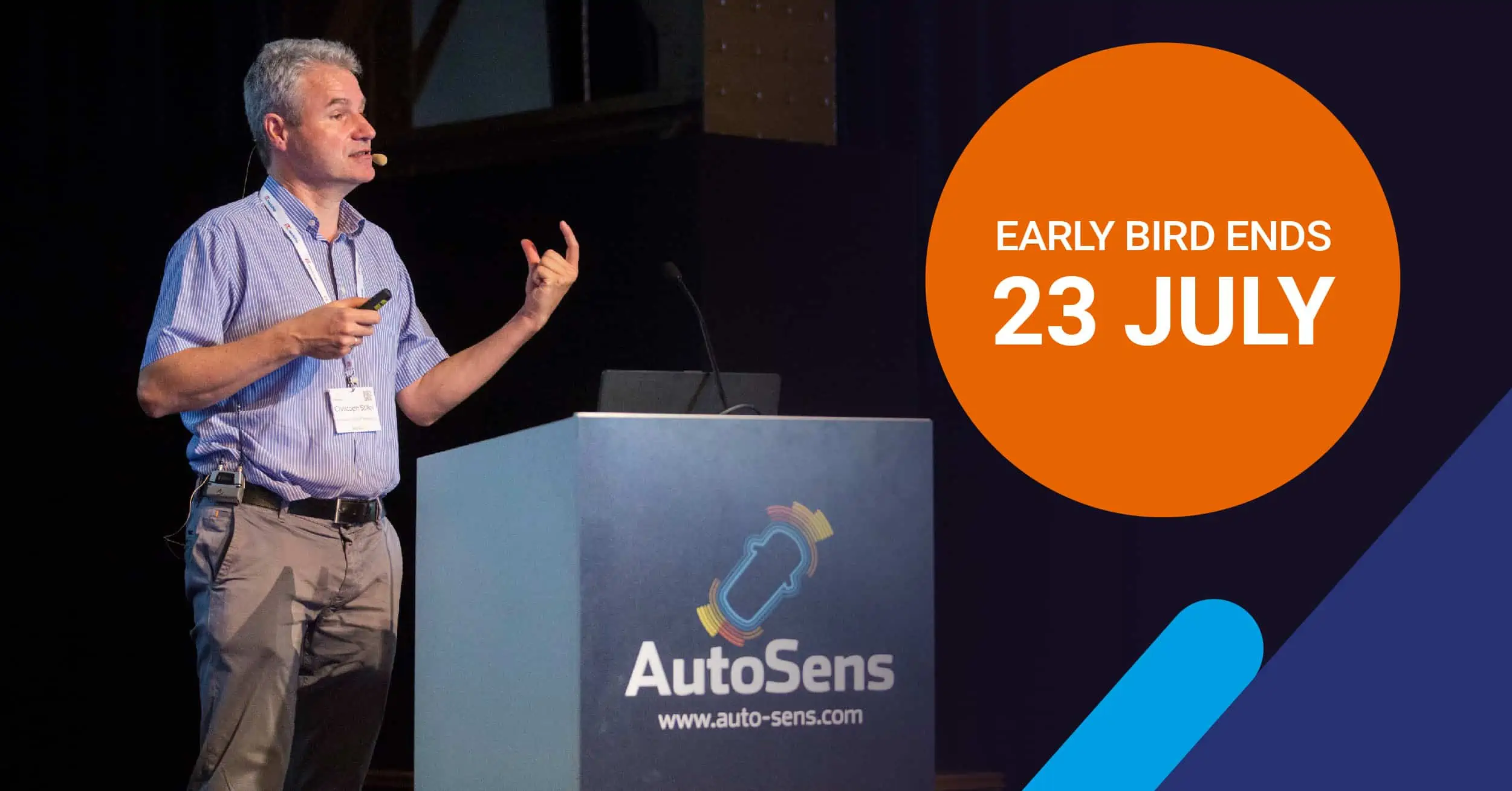 The highly anticipated programme features an outstanding line-up of speakers from leading companies such as ZF Group, BMW, Renault, Continental, Daimler, MPI for Informatics, ON Semiconductor, Sony, OmniVision, Samsung and many more. All attending will gain technical insights into topics such as overcoming challenges in LiDAR affordability and scalability, AI and data driven AD development and the impacts of sensor degradation on ADAS system performance.
The 2021 agenda, over two days and across two tracks, features up to 40 sessions through which attendees will:
Discover new methods for testing and evaluation of sensors and how to create robust sensor systems
Discuss the future of in-cabin applications for sensors
Hear perspectives on assessing ADAS system performance and mitigating the impacts of sensor degradation
Learn about innovative applications of LiDAR and the technical requirements for LiDAR validation and performance assessment
Hear from experts in AI for Autonomous Driving, with respect to dynamic ground truth, self-supervised learning and validating the performance of machine-learning algorithms
Understand the tools and frameworks needed to solve the problems impeding growth in advanced sensor deployment and data processing
OEM and Tier 1 companies at the forefront of our industry – setting our future trends and determining the market direction will be sharing their valuable insights throughout the conference. Top speakers on the bill include:
Raj Vazirani, Director of Radar, Camera and Global Electronics Engineering ADAS and AD, ZF Group
Damien Schroeder, Project Manager Camera Systems, BMW Group
Christophe Lavergne, Specialist Image Sensor and Processing, Renault
Cristina Dragan, Thermal Analyst Expert, Continental
Frank Schweickhardt, Head of Sound & Isolation, Thermodynamics & Airflow R&D, Daimler
Top influencers from across the supply chain will bring their unique perspectives and expert opinions to help with current work challenges. They will be providing high-level discussion of the key issues impacting the automotive industry today. Including:
Dengxin Dai, Group Leader, Vision for Autonomous Systems Group, MPI for Informatics – an influential academic with expertise in adverse weather technology
Dongjae Shin, Principal researcher, Samsung Advanced Institute of Technology – exclusive, never-been-seen-before session showcasing Samsung's emergence into the LiDAR space
Always a favourite at AutoSens, we will of course be hearing from the three leading semiconductor companies:
Sergey Velichko, Sr. Manager, ASD Technology and Product Strategy, ON Semiconductor
Boyd Fowler, CTO, OmniVision Technologies
Yuichi Motohashi, Automotive Image Sensor Applications Engineer, Sony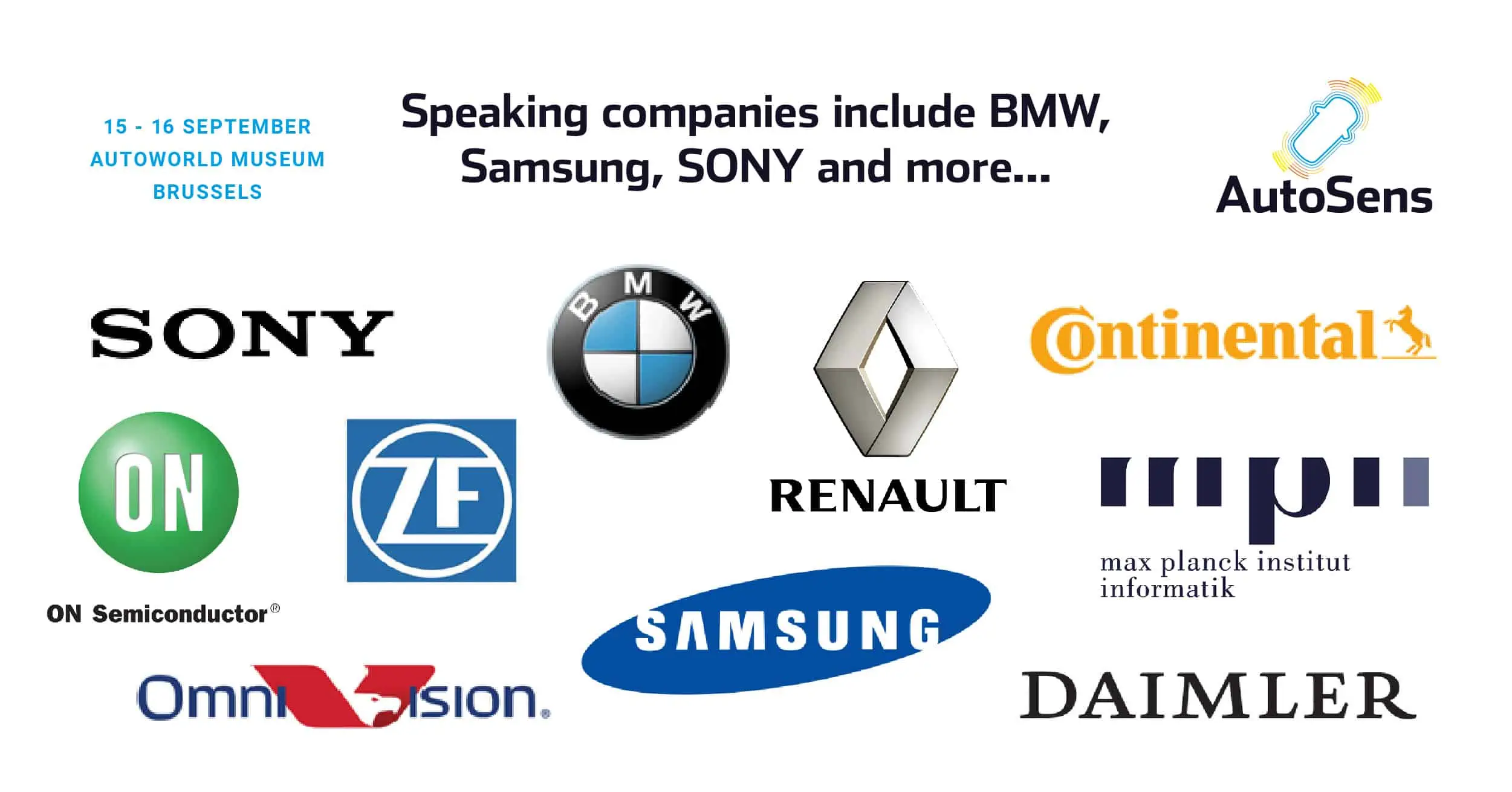 AutoSens provides the perfect opportunity to get up to speed with the latest technologies available now, and coming soon to improve ADAS performance and enable AVs, whilst learning how to design and build better ADAS and AV systems to meet tomorrow's performance requirements.
With a COVID guarantee, you can book risk free. Delegate tickets will be refunded in full (subject to small admin fee) if the event doesn't go ahead due to COVID. If you book before Friday 23 July you can also save up to €200 off the final price.
Those working for OEM or Tier 1 companies can get a full or one day pass to attend AutoSens for free. Find out more