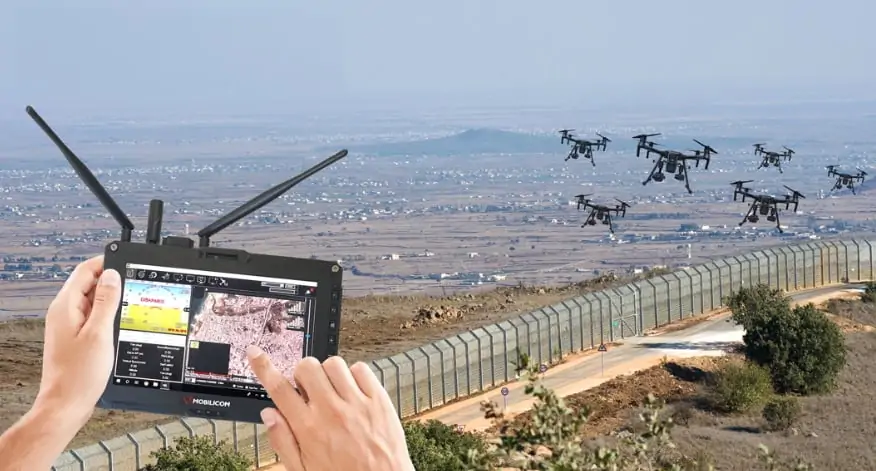 Mobilicom, an end-to-end provider of cybersecurity and smart solutions for drones, robotics and autonomous platforms, has expanded its range of rugged tactical mobile ground control station (GCS) for unmanned aerial vehicles (UAVs). The all-in-one Touch Controller 10″ is designed to support drone swarm and fleet operations, and allows real-time HD video and broadband data to be transmitted simultaneously by multiple viewers.
The Touch Controller 10″ is intended for challenging government and enterprise applications within the security, public safety and disaster recovery sectors. Based around a GETAC Toughpad tablet with Intel Core i5 or i7 processor, the lightweight and compact unit is dust-and water-resistant to IP65 and features a daylight-readable screen and easily field-replaceable battery.
With dual antennas, the rugged ground controller can be equipped with a Mobilicom MCU or SkyHopper transceiver for long-range line-of-sight (LOS) communications. It can also optionally be provided with Mobilicom's ICE Cybersecurity suite, which provides enhanced protection for unmanned vehicles and data during mission-critical situations.