With the advantages of beyond visual range, long endurance, heavy load, strong wind resistance and easy operation, Ziyan's Ranger P2-X unmanned helicopter is a new solution for security and emergency response teams, playing an important role in the process of large-scale event monitoring, highway traffic management, urban high-rise firefighting, emergency rescue and disaster relief.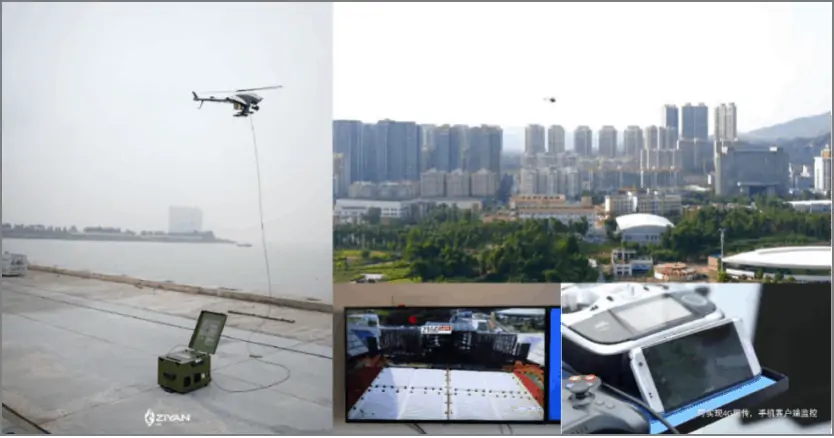 Large Scale Activity Tethered Monitoring
Ziyan's unmanned helicopter comes into its own as a mobile device for security monitoring, broadening the monitoring field of vision as well as providing a more flexible, economical and environmentally friendly alternative to fixed installation equipment.
The 25x 4K high-definition photoelectric pod with 4G map transmission, enables security personnel to monitor in real-time crowd flow, via large screen or mobile phone, effectively improving the ability to discover and tackle emergencies and ensuring a safe and orderly event.
Highway Traffic Management
Traffic management departments are actively exploring how to use scientific and technological means to improve efficiency and management capabilities. Ziyan's high-performance UAV can not only patrol specific road sections at fixed points and time, but can also monitor traffic events in real-time with the help of an airborne 30x zoom visible light pod with 4G image transmission function. This effectively expands monitoring range by tens of kilometres.
In addition, Ziyan unmanned helicopters have excellent flight speeds and endurance, making them ideal for long-distance surveillance of large-scale expressways, as well as monitoring daily traffic management, serious traffic accidents and jams.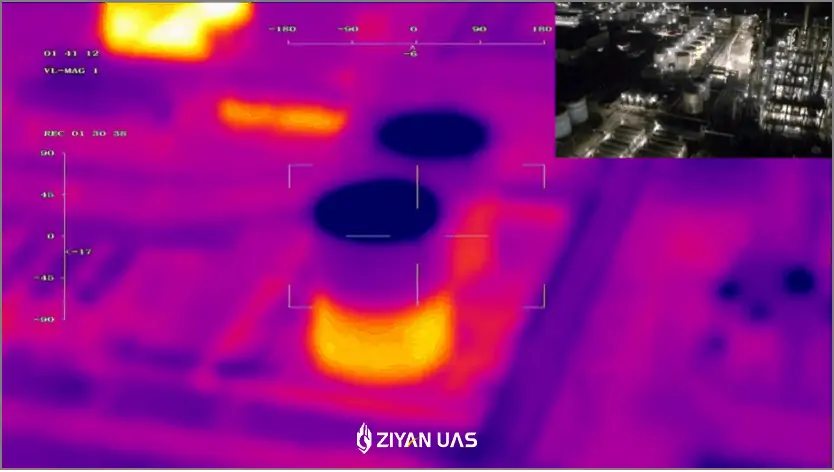 Firefighting
Ziyan's unmanned helicopter high-rise fire-fighting solution helps collect fire information and comprehensively enhances high-rise fire-fighting capabilities.
Ziyan unmanned firefighting helicopters use airborne infrared cameras to survey sites before firefighters enter and can send infrared thermal imaging pictures to the command center in real-time, aiding firefighters to quickly judge the situation, identify high temperature points, hidden dangers and protect personnel. The firefighting system comprises a dry powder fire extinguisher, fire hose and fire bomb, greatly improving fire rescue efforts.
Emergency Rescue
As part of a natural disaster response responders can use the Ziyan UAV and tilt camera to carry out rapid 3D modeling of the disaster area in order to accurately analyze the situation and coordinate search and rescue activities. With a load capacity up to 15kg the unmanned helicopter can also be used to transport emergency materials to disaster zones. They can also be deployed during maritime rescue operations, arriving at the accident area faster than manned patrol ships, and able to distribute lifebuoys to people in distress.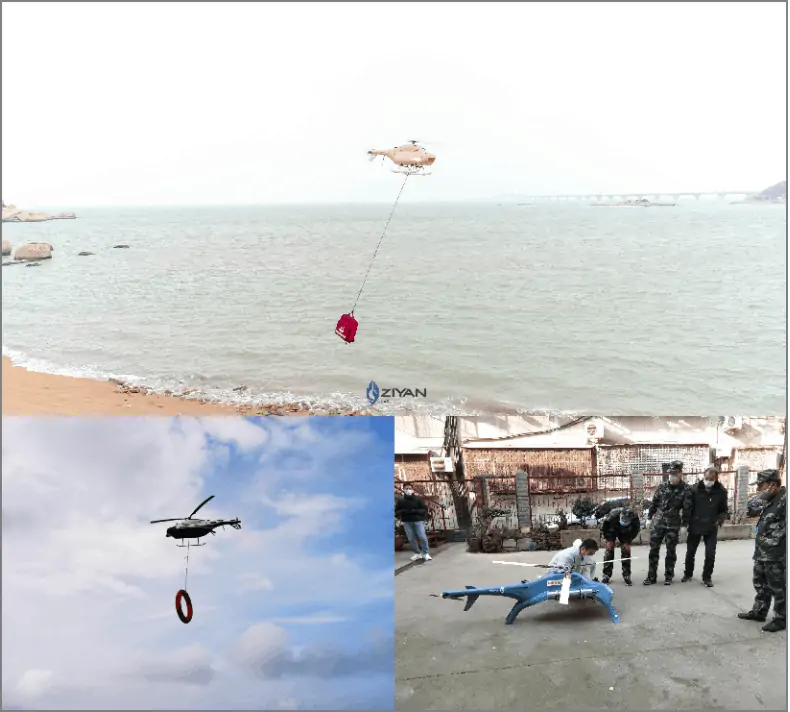 Ziyan's security and emergency team continues to improve technological innovations in this area, launching targeted solutions and comprehensively improving security and emergency responses.