CHC Navigation, a leading developer of GNSS and inertial navigation solutions for professional geospatial and mapping applications, has partnered with Unmanned Systems Technology ("UST") to demonstrate their expertise in this field. The 'Gold' profile highlights how their products provide high-accuracy spatial and timing data for smart robotics and unmanned systems, including UAVs (unmanned aerial vehicles), UGVs (unmanned ground vehicles) and USVs (unmanned surface vessels).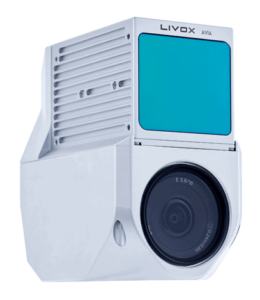 The AlphaAir 450 combines a high-precision IMU, industrial-grade GNSS, 3D LiDAR scanner, and camera to provide an essential combination of long-range scanning and high-resolution imaging. The system achieves absolute accuracy of 5 to 10 cm, and features advanced calibration and point cloud optimization for reduced range noise.
The AlphaAir 450's integrated Skyport connection provides direct interfacing with DJI M300 and M200 v2 drones. Weighing in at just 1kg, the lightweight system can also be fitted to a wide range of other multirotor and fixed-wing VTOL drone platforms.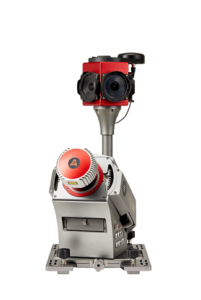 The Alpha3D is a high-performance 3D mobile mapping solution that combines a precision laser scanner with a 30MP HDR panoramic camera and state-of-the-art GNSS and IMU technologies. The vehicle-agnostic system provides fully-calibrated, low-noise high density point clouds for faster, superior data collection and enhanced productivity.
The Alpha3D provides two ports for additional laser scanners as well as a connector for a second GNSS antennas, allowing you to further enhance point cloud accuracy and density as your applications require. The lightweight and compact system is easily mounted on a wide range of vehicles, including USVs and self-driving mapping vehicles.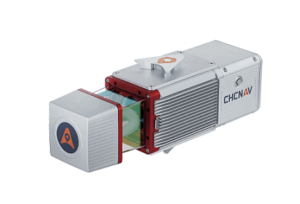 The AlphaUni 300 is a lightweight, versatile LiDAR mapping solution that is highly suited to a variety of fixed-wing and multirotor UAV platforms as well as road vehicles and USVs. Incorporating state-of-the-art GNSS and IMU sensors and a choice of RIEGL's miniVUX-1 or miniVUX-2 laser scanners, the system provides an excellent combination of point cloud density, precision and survey-grade accuracy.
The high-reliability, industrial-grade solution can be set up in 5 minutes, and features a UHF datalink with an 8km range that can be used to remotely set system parameters and observe operating status in real time.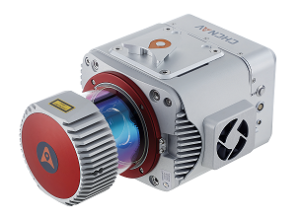 The AlphaUni900 and 1300 LiDAR mapping solutions provide survey-grade accuracy and long range for demanding applications at high speeds and altitudes and over large areas. The versatile systems are easily fitted to a range of fixed-wing and multirotor UAV platforms, and also feature a dedicated vehicle mode for ground-based mapping.
Both systems include different connection ports for additional synchronization with DMI, GAMS dual GNSS antennas, imaging payloads and other devices that support NMEA. A UHF datalink provides remote control of instrument parameters as well as real-time data recording.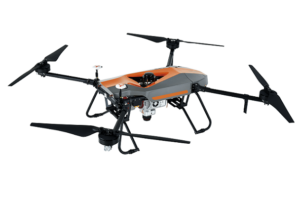 The BB4 is a state-of-the-art VTOL (vertical takeoff and landing) quadcopter unmanned aerial system for professional and industrial imaging applications. The UAS can carry our CHCNAV LiDAR scanners with DSRL cameras for high-accuracy 3D point cloud generation, oblique cameras for 3D photogrammetry, or multispectral imagers for industrial and agricultural applications.
With a setup time of just two minutes, the versatile BB4 provides up to 55 minutes of flight time with a 1 kg payload, and up to 40 minutes with a 5 kg payload. The aircraft is controlled with the DJI Lightbridge 2 flight controller, featuring an operating range of 5 km and low-latency, high-reliability wireless HD image transmission.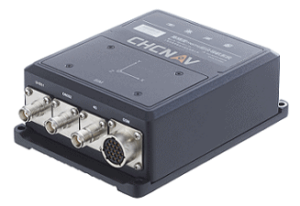 The CGI-610 is a tightly-coupled, high-performance GNSS-aided inertial navigation system (INS) specially designed to provide high-accuracy navigation and positioning for autonomous drones and unmanned systems. The system combines an industrial-grade IMU with dual-antenna GNSS technology for high-precision real-time positioning and orientation data even in demanding and GNSS-denied environments.
The system features a data output rate of up to 100 Hz for highly dynamic applications, and supports external odometer inputs for applications experiencing longer GNSS outages. The lightweight, rugged unit is IP67-rated for dust and water protection and is highly resistant to shock and vibration.
The P2 is a high-precision multi-constellation GNSS receiver that provides robust centimeter-level positioning for both static and dynamic applications. The rugged IP67-rated receiver is ideal for a wide range of marine and ground-based unmanned systems.
With both serial and Ethernet connectivity, the easily-integrated P2 can be seamlessly connected and provides immediate configuration access via an intuitive web-based interface with almost no learning curve.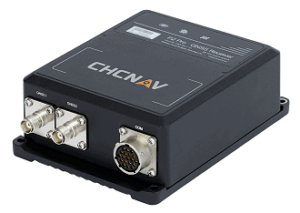 The P2 Pro is a high-precision 336-channel GNSS receiver that tracks GPS, GLONASS, Galileo and BeiDou constellations. Providing robust and reliable heading and centimeter-level positioning for marine and land-based unmanned systems, it outputs data at up to 50 Hz, featuring 0.15° accuracy with a 1 m antenna baseline.
Initialising within seconds and supporting both serial and Ethernet connectivity, the IP67-rated P2 Pro provides an intuitive web-based interface for easy configuration and seamless integration.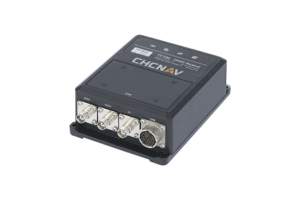 The P2 Elite is a dual-antenna high-precision receiver designed to provide uninterrupted heading and positioning for robotics and autonomous unmanned systems. The powerful 336-channel system supports all current and upcoming GNSS signals, as well as Trimble RTX and OmniSTAR corrections services via its embedded 4G and UHF modems.
The versatile receiver provides superior compatibility for a wide range of industrial applications, providing serial and RJ45 Ethernet connectivity, optional CAN Bus communications, and low latency PPS output.
To find out more about CHC Navigation and their GNSS and inertial navigation solutions for UAVs and unmanned systems, please visit their profile page:
https://www.unmannedsystemstechnology.com/company/chc-navigation/