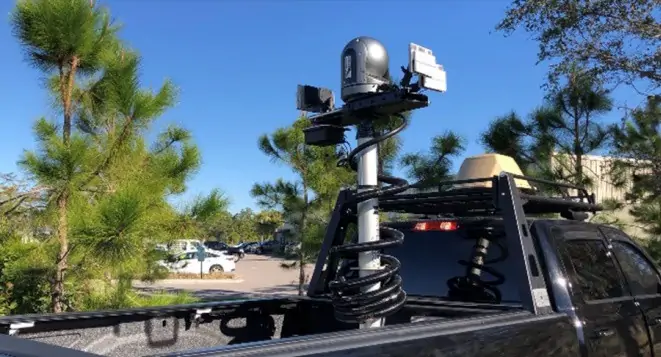 DroneShield and Trakka Systems have partnered to develop the TIPS-C (Trakka Interceptor Package Solution), a new counter-UAS (unmanned aerial systems) product that is mounted on a mobile platform. The new system is the result of the streamlining of the two companies' collective expertise in detection and situational awareness solutions.
The TIPS-C provides a covert early drone detection and neutralization solution, and is based around DroneShield's DroneSentry-C2 command and control software platform, providing a common operating picture for drone detection and tracking within the immediate airspace, as well as an extensive reporting suite. The system also utilizes Trakka's TrakkaCam and DroneShield's RadarZero sensors and DroneOptID optical AI/ML software, combining these to form a joint-capability drone detection and tracking system, with slew-to-cue camera operations for visual threat assessment and video evidence recording. The system detects, identifies and automatically tracks drones of any size while dismissing other moving objects, all but eliminating false positives and thus saving valuable time under critical conditions.
The TIPS-C has recently been successfully demonstrated to an audience of Tampa Police Department (TPD) Special Operations Division's Chief Pilot and five members of the TPD Special Ops Groups, plus a Technical Liaison to the FBI.
Oleg Vornik, CEO of DroneShield, commented: "DroneShield is exited to partner with sector leaders in their respective disciplines, to position our offering with key customer ecosystems, enhanced by best-in-breed offerings from our partners. Our global partnership with Trakka is a great example of such strategy."