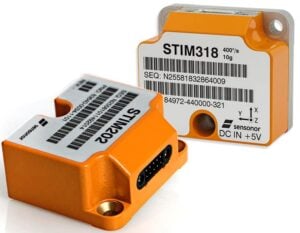 Sensonor has selected SACA Group Limited (SACA UK) to distribute the company's MEMS gyro and IMU (inertial measurement unit) solutions in the UK and Ireland.
SACA UK is an authorised distributor of a broad portfolio of specialist electronic products for markets that include defense, aviation and industrial. The company has a proven track record and over 30 years of experience in electronic product distribution.
Sensonor's high-reliability sensor solutions are engineered to withstand high levels of shock and vibration and are ideal for harsh environment applications such as UAVs (unmanned aerial vehicles), UGVs (unmanned ground vehicles) and other robotic platforms. The company operates its own wafer fabrication facility in Norway for production of key sensor components in its products, and also performs in-house assembly, test and calibration in order to ensure the highest possible performance and quality.
A spokesperson for Sensonor commented: "We are proud to welcome SACA Group Limited as our new distributor in UK and Ireland. With a growing customer base and demand for our high-performance MEMS IMU and gyro solutions, this collaboration will help us to grow our position and extend our support in this important market."