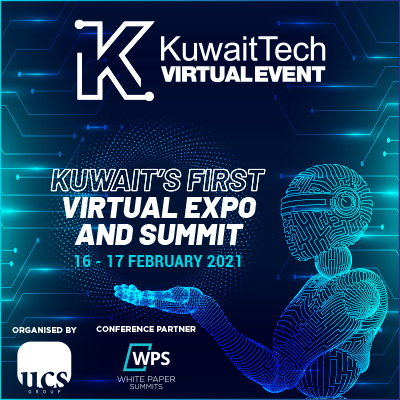 KuwaitTech Event (KTE), Kuwait's largest Virtual Expo and Summit takes place from 16-17 February 2021, and is committed to getting all the attendees involved through live interactions and direct one-on-one meetings by utilizing the latest state of the art virtual event technologies.
KTE will showcase the latest ICT products and services, hi-tech gadgets, consumer electronics and cutting-edge smart technology across all sectors, with unique launches, exciting interactive features and innovative solutions by top developers, manufacturers, retailers and international brands from the local, regional and global market.
The core focus of the Summit is to share and discuss a broad spectrum of presentations and case studies that will ensure the awareness and understanding of the latest market trends along with educating and enlightening the attendees about ways in which they can adapt to the demands of the digital and technological revolution.
The event will run for 48 Hours from 16 February 2021, Arabian Standard Time – 10:00hrs or GMT+4, to make sure global attendance from all time zones.
For more information please visit: www.kuwaittechexpo.com